Where to begin… we started to plan this shoot together a few months ago. I let my good friend know that I was coming to town and I wanted her to be a part of a set that I have been wanting to shoot for a while now. Right away she was totally game. I then went ahead and made a inspiration board together on just what we wanted it to be. I went got her sizing and went shopping.
Now one thing about this one friend that I want to point out is that her aura is alll about the witchy vibes, and free spirit and shes totally into all of that. Heck she made me a freaking ten page essay on my birth chart because she's amazing like that. I wanted to plan something with her that would showcase this side of her, and celebrate it!
I asked her to explain her side of the photo shoot, here's what she had to say.
"Niki has been a long-time friend of mine for years – I'm only bragging a little here. I've done two previous shoots with her and was lucky enough to snag a third with her this September. The concept for the shoot was something I think both of us really wanted to work with: this idea of a moody-magic-witchy-woman shoot and of course it would involve water! A mix of witchy, forest nymph, bohemian, mermaid vibes. Over the first few weeks of discussing it Niki and I hashed out outfit ideas together and she often would send me tons of images for looks or jewelry and we would discuss which suited the vision the best (and skin tone/body type). We also used Pinterest to collaborate on what types of poses might be fun to try – and I know she has an eye for the artistic layout and framing of photos as can be seen in all her photography. The week leading up to the shoot we continued talking back and forth and the idea of a flower crown was brought up, with a few supplies (yay value village and Micheals) the second outfit was born. Niki and I met up in Kelowna the day of and headed out to a spot I had visited a few weeks earlier (I'd sent her a few pictures to show what was available to work with). The two of us sorted through the bags (yes I bring WAY more than ever needed) of clothing and shoes and jewelry to pick out the two best. And ACTION Niki set to work directing me from pose to pose. With Niki doing modeling as well she is wonderful at directing where to move your hands, head, eyes…etc to flatter your face and body & if there are any poses you have your heart set on, or any body parts you're less than thrilled about Niki has a way of working with it all. During the shoot as it was more of an artistic/themed shoot than those I've previously done, Niki prompted me to create a story for my character – it made the poses come so much easier – it also was incredibly fun. Niki had my proofs out to me almost instantly (I want to say within a week? – it was really fast!). The tiers and payment plans she has available made it all too easy for me to purchase more prints than I initially planned – but they were just so good I couldn't NOT get them. Shortly after Niki sent me a few sneak peeks of edits and I am beyond excited. I love being able to be apart of Niki's work and to be able to watch her grow in her talent. She is fantastic at capturing moments, themes and emotion and I can't wait to continue to do more shoot with her in the future – but mostly I cannot waitttttt to get my edits "
Thanks for the fun and the beautiful way you have of capturing someones self-expression Niki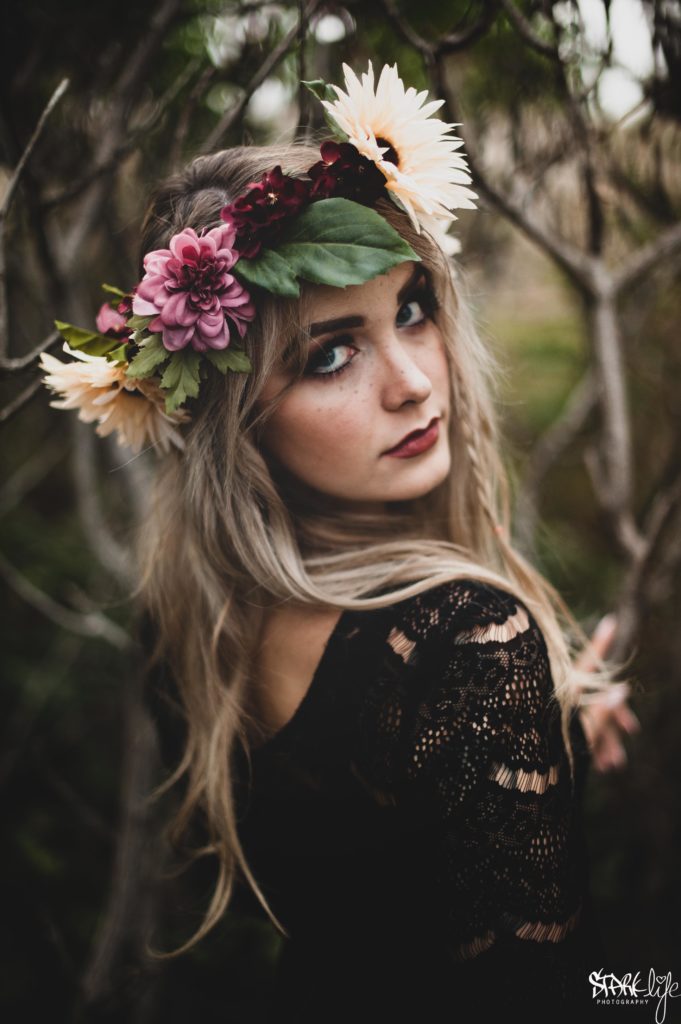 As Jen mentioned, we started on one outfit idea and ended with two. The black dress and then moved onto the white dress. As the sun was setting it was a beautiful blue night, as I was editing I chose not to change this in editing. In my opinion, the whole night was turning dreamy very quickly. As we were shooting it was so much fun to create a story-line, I quickly was like, girl you look like a gypsy goddess!!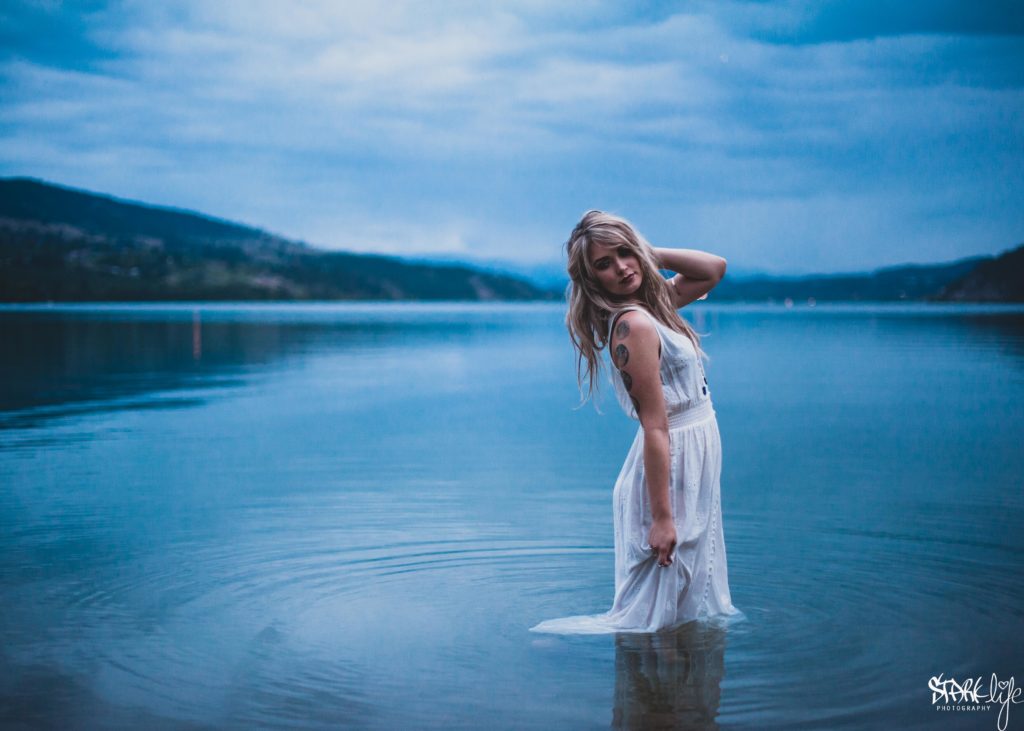 We made up the story-line for her, that she was a mermaid off at sea and walking towards a new world. These images are magic.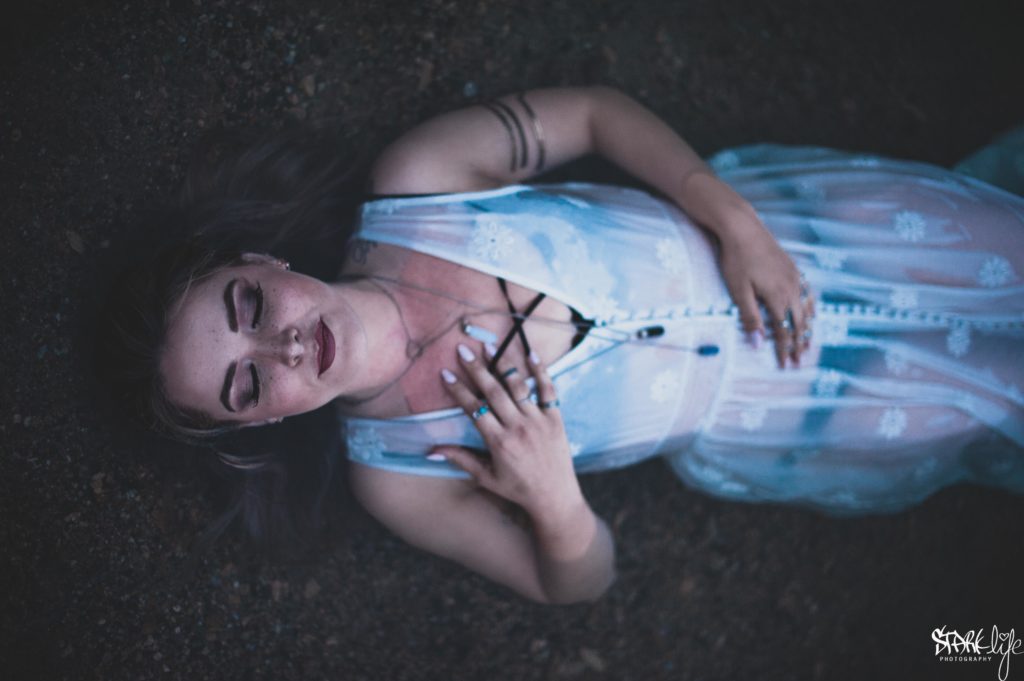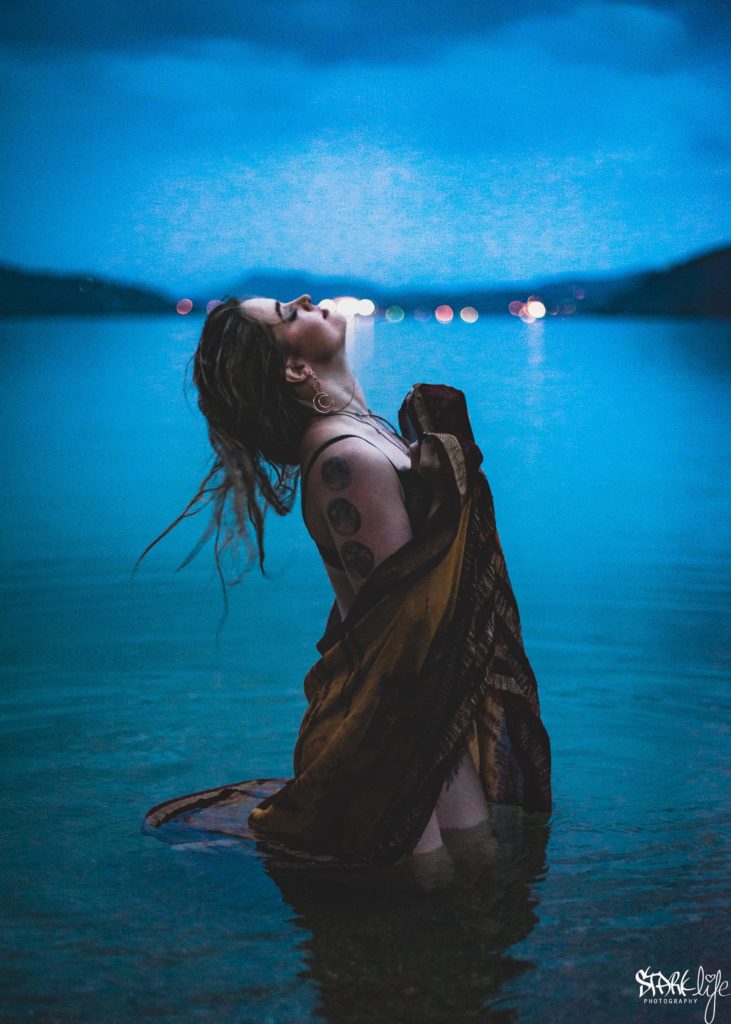 I absolutely love to create art! & I cannot wait for my next project. I would love to plan something with you, send me a message let's make your dream shoot happen!
-Cheers, Niki, xo
---
---
You might also like
---