When I first got the inquiry from Jacquie to photograph her 40th birthday celebrations I was so excited to start planning the shoot and to see what she wanted to do! Usually when you think of a cake smash shoot you think or babies and their first birthday… but why do the kids get to have all the fun?!
So we got planning and it was so much fun! She bought a dress for the event and it was the perfect birthday dress. A little over the top with the extra little details that everyone who celebrates their birthday would want!
What did you like best about working with Starklife photography?
The professionalism!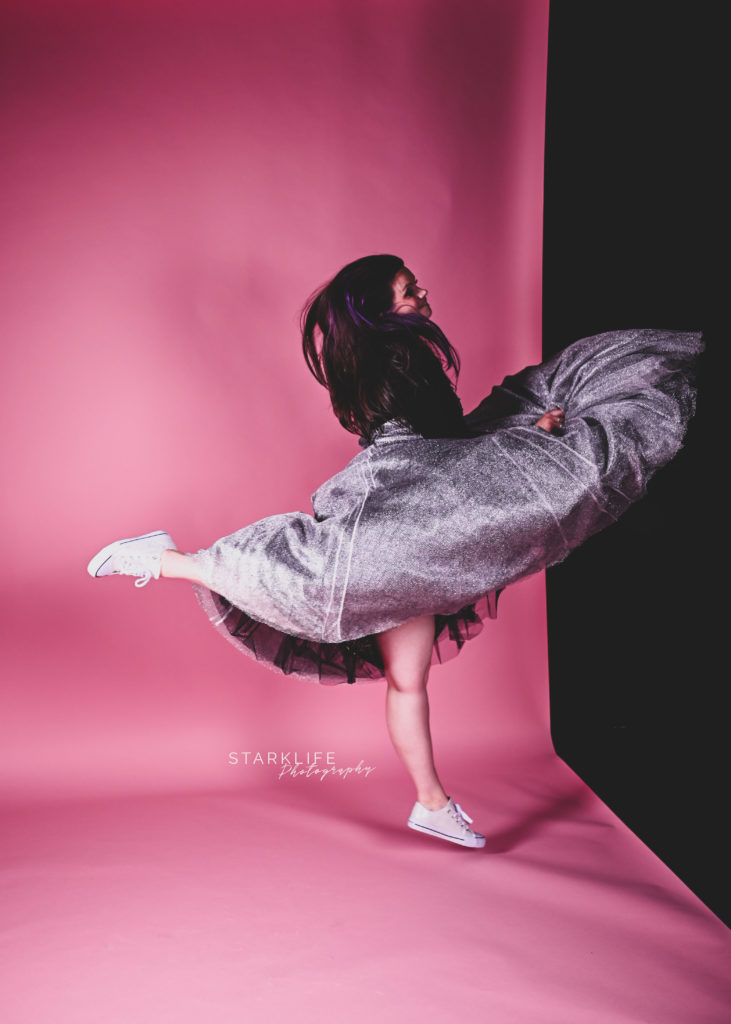 Why would you recommend someone else to do a birthday shoot?
It was So Fun! A friend just saw my pictures today and is already asking for your information so she can book this kind of thing for her 50th!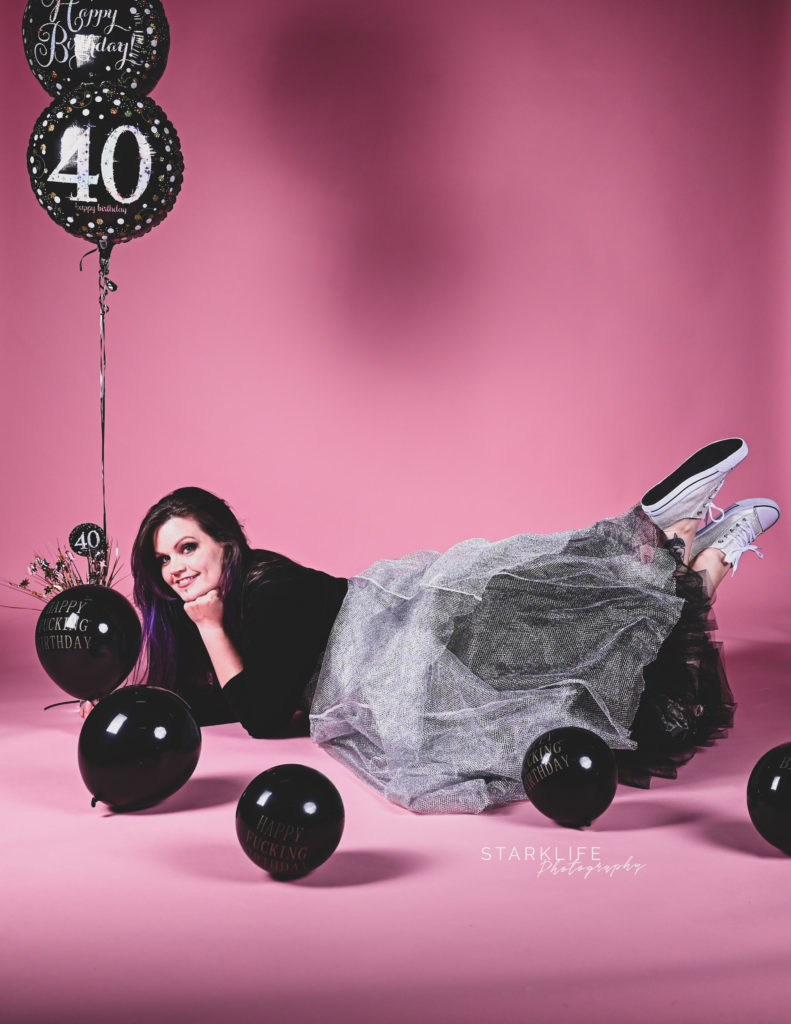 Jacquie went out and supplied all her own props and some of her balloons if you look closely enough… say things like " happy fucking birthday" & " old as fuck." She also brought her own cake as advised incase you have any allergies! ( I know exactly how that is… and I want you to be able to eat your cake!)
How was your experience with Starklife Photography?
Fun, relaxing, exciting and most of all fun!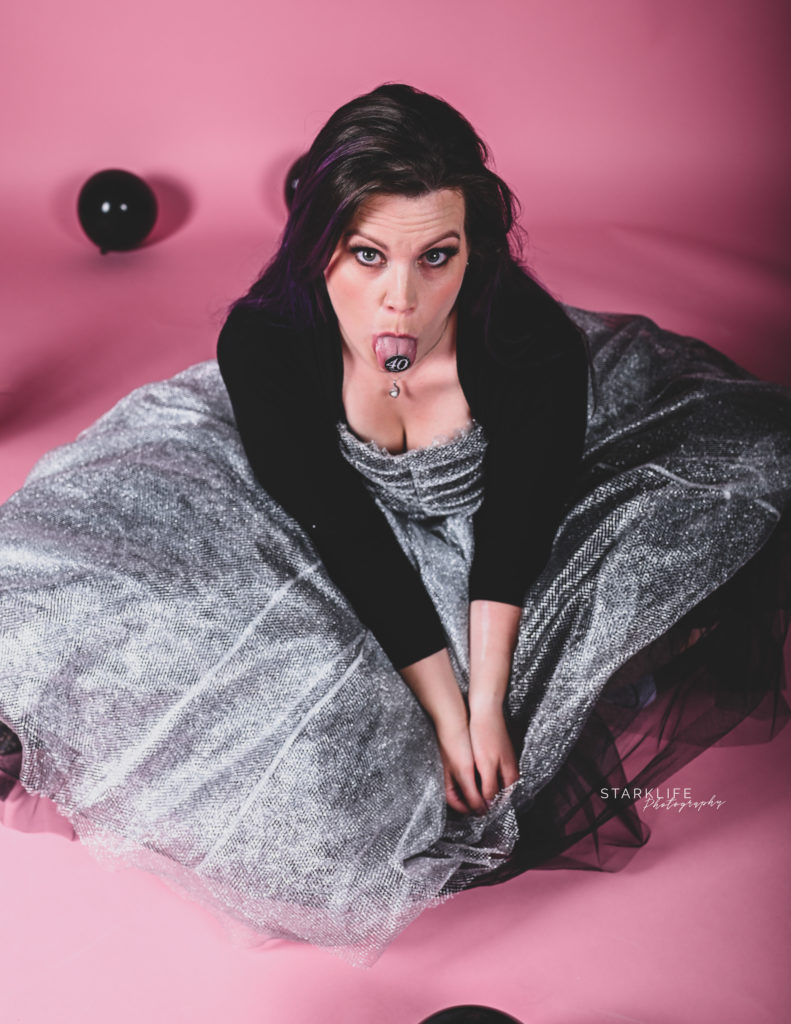 With all my sessions, you came back to the studio after your session. Either same day or a few days later to see your images for the first time! This way you get to pick and choose your favorites & I help you choose if you like!
Why did you choose to work with Starklife Photography?
After I was invited by a friend to join your FB group, in your posts you come across as professional but super caring and thoughtful, and your talent as a photographer shines through.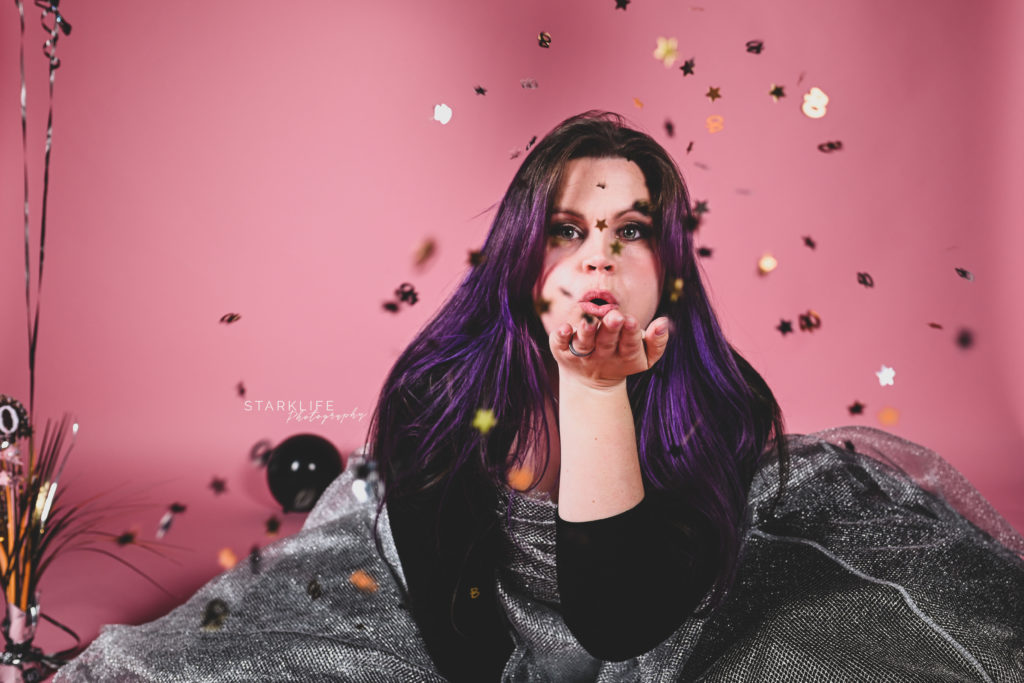 Everyone wish Jacquie a very Happy Birthday!
Would you ever do a milestone birthday session?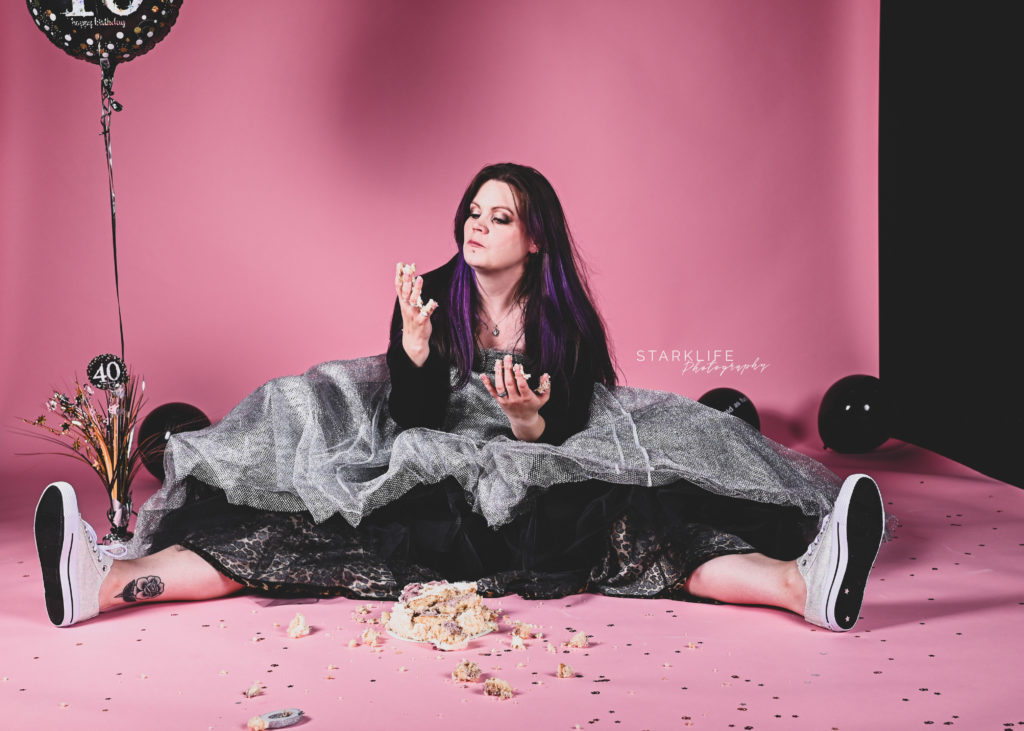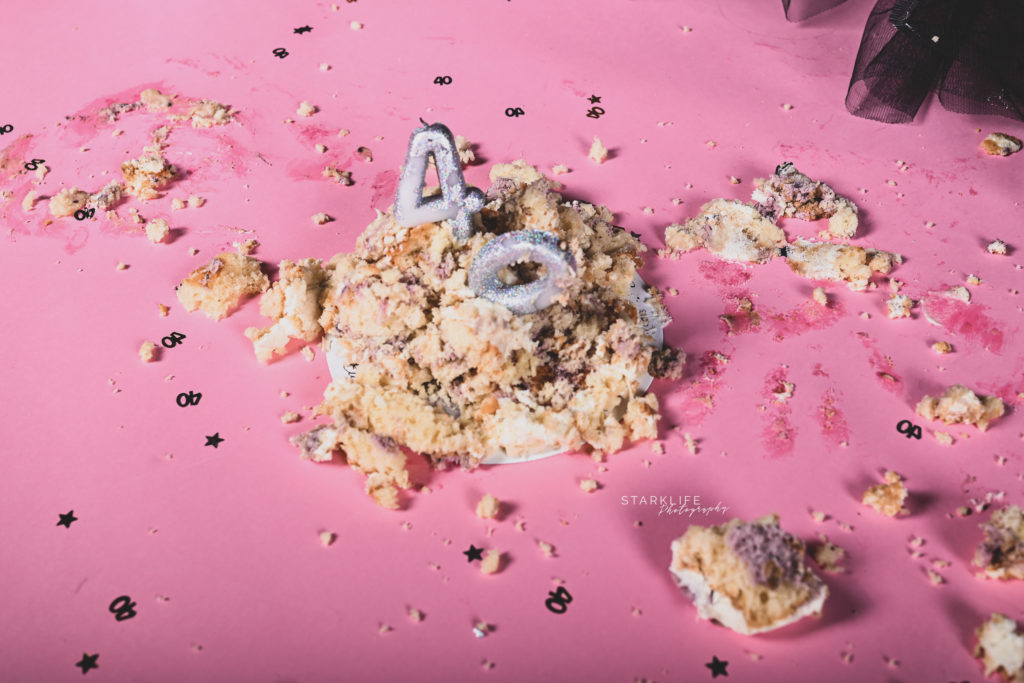 Now that's how you celebrate if you ask me!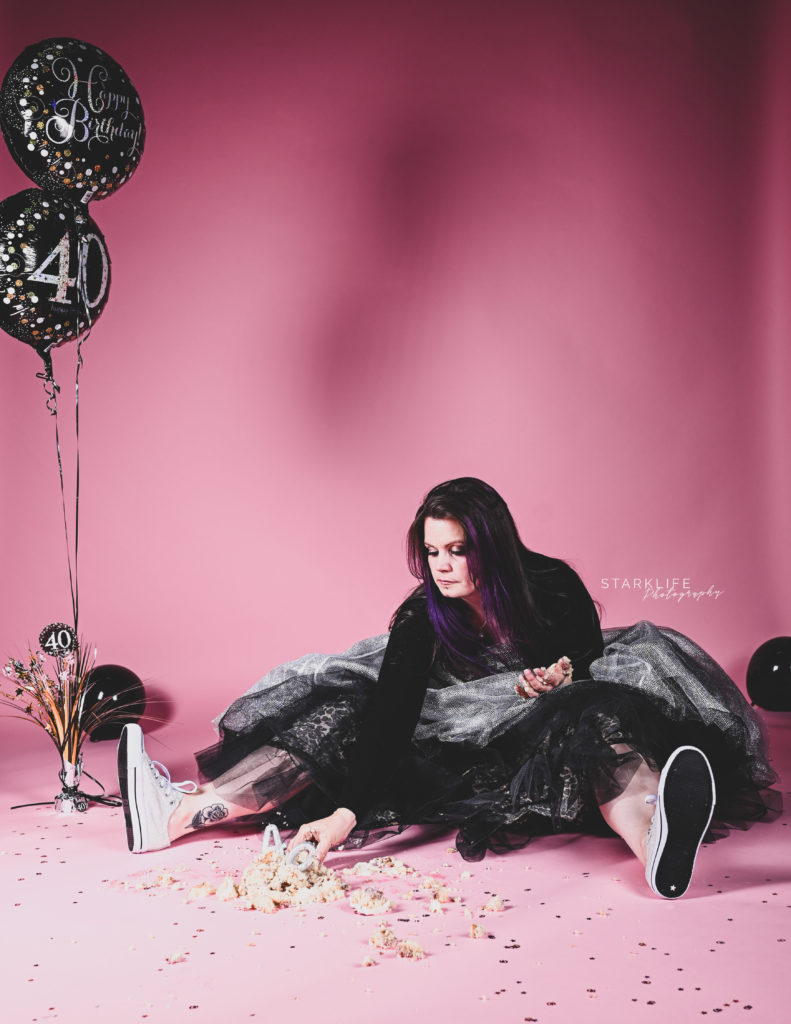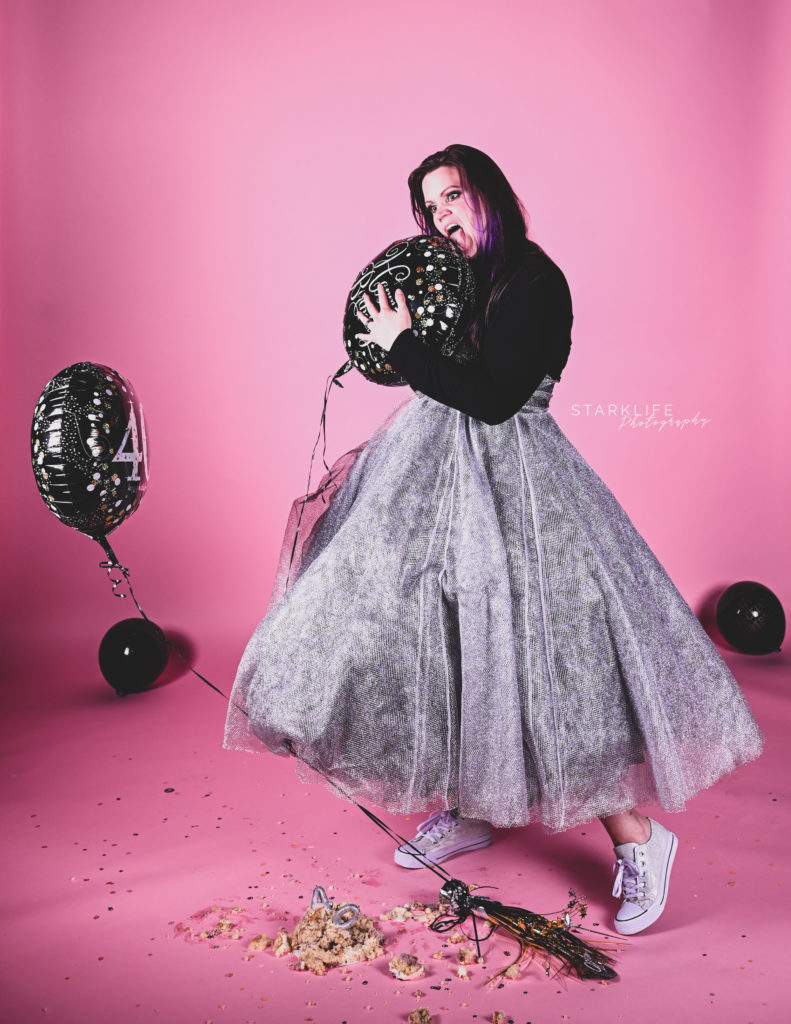 Also I encourage you to goof around at your sessions and yes have FUN!
---
---
You might also like
---