Within the photography community we have these projects. Within these projects we find outfits or in this case a beautiful dress from reclamation.com (https://www.wearereclamation.com/) Girrrl you have to check out these dresses they are so worth it. I rented this dress for about two weeks. I think in total I was able to do five wonderful shoots with five lucky ladies.
First we have Catherine, she's sisters with one of our now brand ambassadors. Catherine like most don't think about doing portraits for one, but I am so happy she did. Once we got started she just started to glow!
I asked Catherine to share her experience:
"My sister convinced me to do this shoot, I haven't had personal "just for me" photos done since my grad photos 20 years ago. I have never fully accepted the changes to my body as a result of carrying a child and aging among bad genes and other things, so I have a very low image of myself. I found the photos of this dress beautiful and found myself thinking about signing up but talking myself out of it…only to have my beautiful sister push me over the ledge so to speak lol and let me tell you I don't regret it one bit. When I put on the reclamation dress, something inside me shifted, i couldn't believe that was me In the mirror, you can't help but want to spin around and play and see what this dress can do, it felt like a girl playing dress up in a princesses closet. I felt BEAUTIFUL, I couldn't believe that. Once I warmed up and relaxed I found myself having so much fun, Niki is amazing at making you feel comfortable and beautiful and natural and just everything and I truly am grateful I did this. I now have photos from this that I can not believe are truly me so much so I had a truly hard time narrowing my choices down to just a few shots and I absolutely cannot wait to show to my friends and family how this turned out."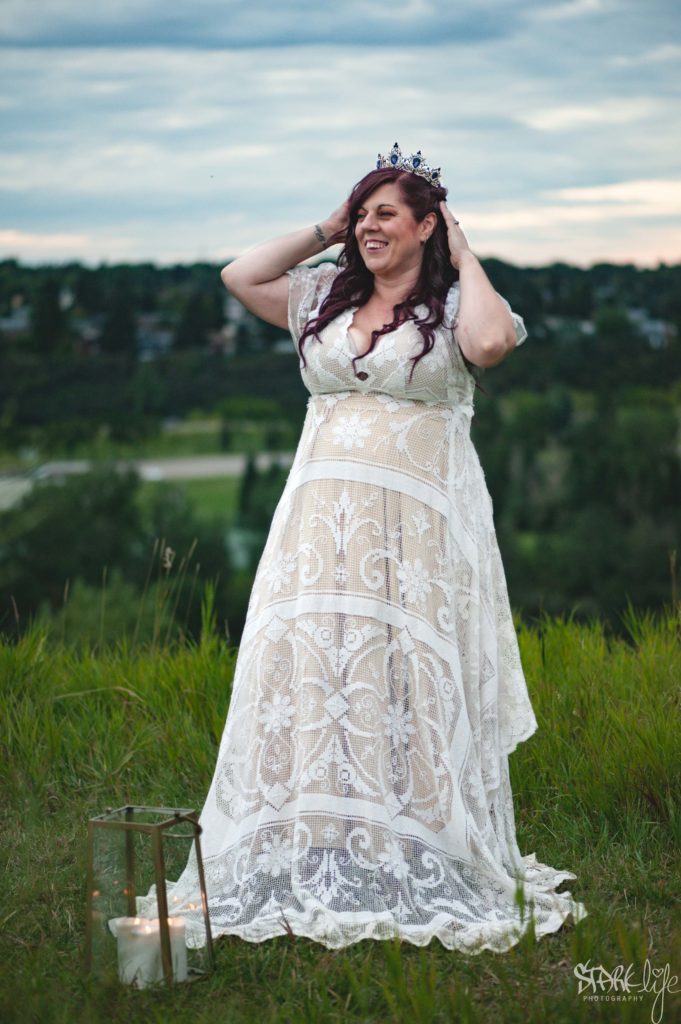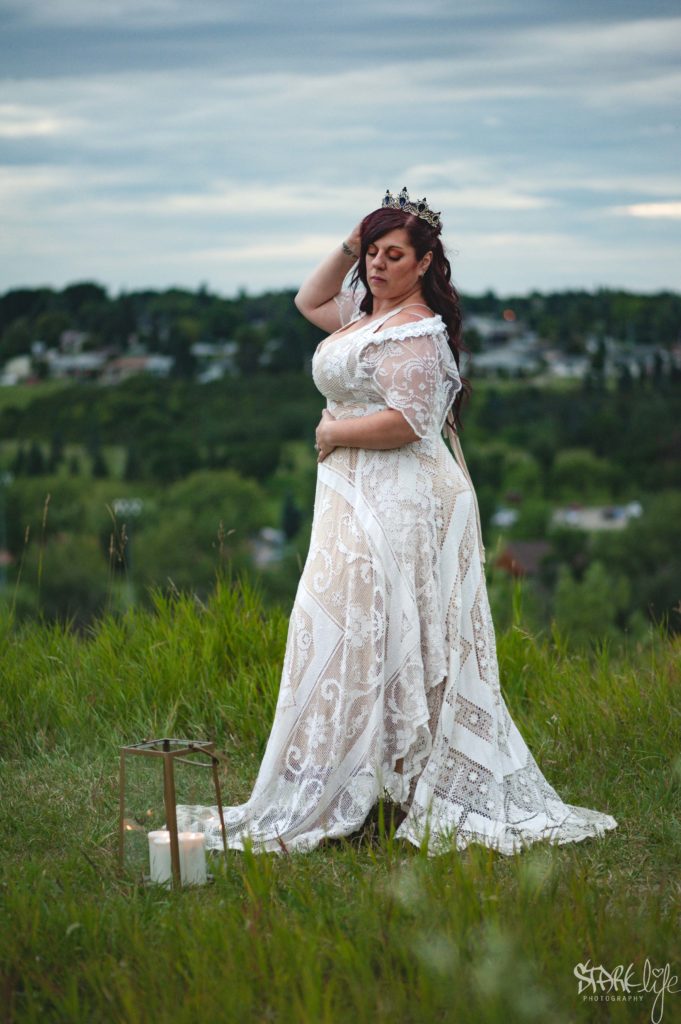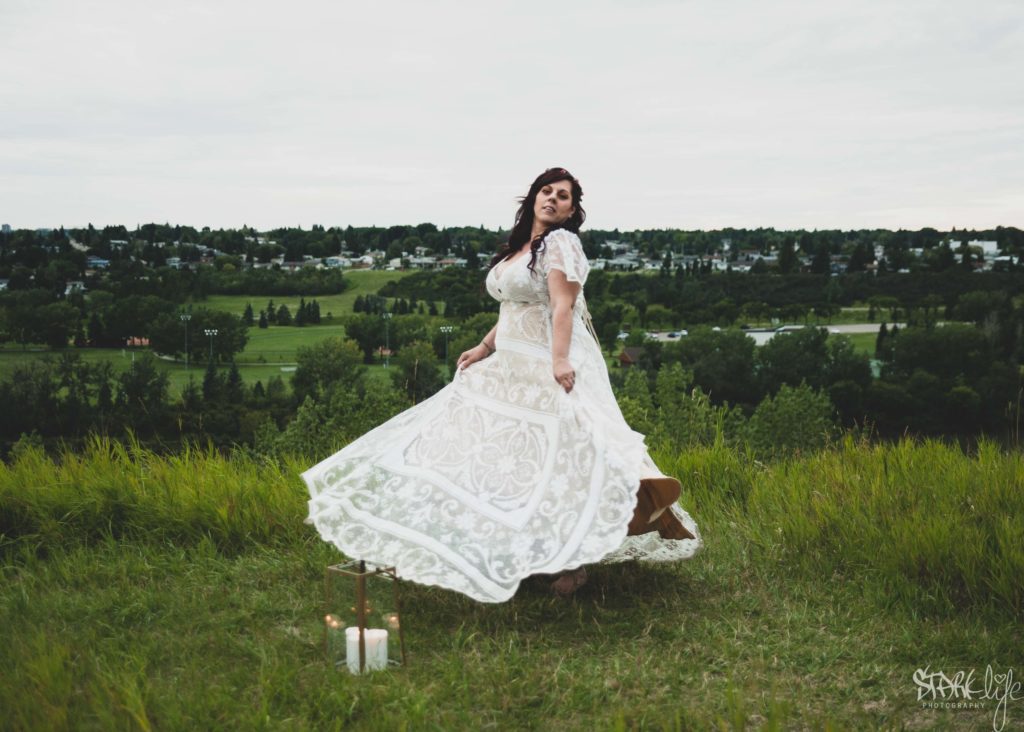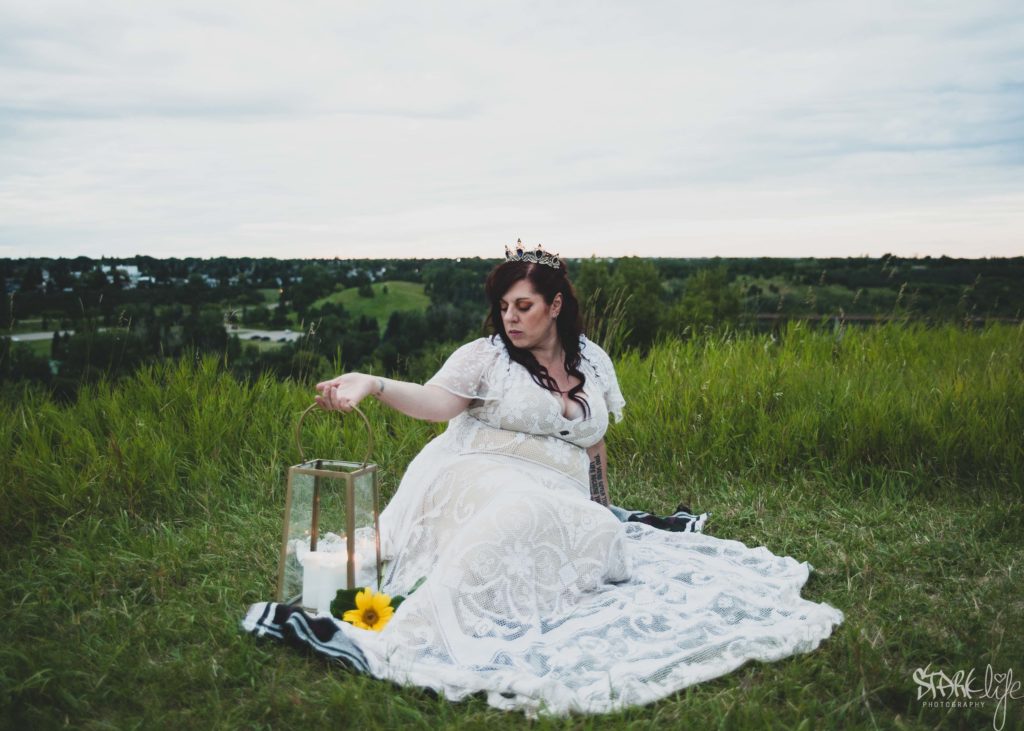 We didn't plan it but Catherine's sister Kimi also got a chance to wear this beautiful dress. Here her story:
"I have never been much of a dress girl, but after seeing the reclamation dress that Niki had, I knew that I had to do a shoot I'm it before she passed it along, little did I know how lucky I would be.
Niki and I spent a week together in BC with her family where seen some of the most beautiful sites, but not only did we get to see and experience them, we were able to do photoshoots at these locations. Niki luckily received the dress in the mail just 2 days before we left for our adventure, with that happening we packed an extra suitcase filled with wigs and accessories to create some amazing art. On the day that we were finally ready to shoot the reclamation dress, I put on a beautiful blonde wig and minimal makeup as I didn't want to take away from the dress.
First stop with Niki and her Mom, Sandie AMAZING DAISY FIELD that I have ever seen in my life!! Jumping, spinning, and just feeling and living my inner flower child.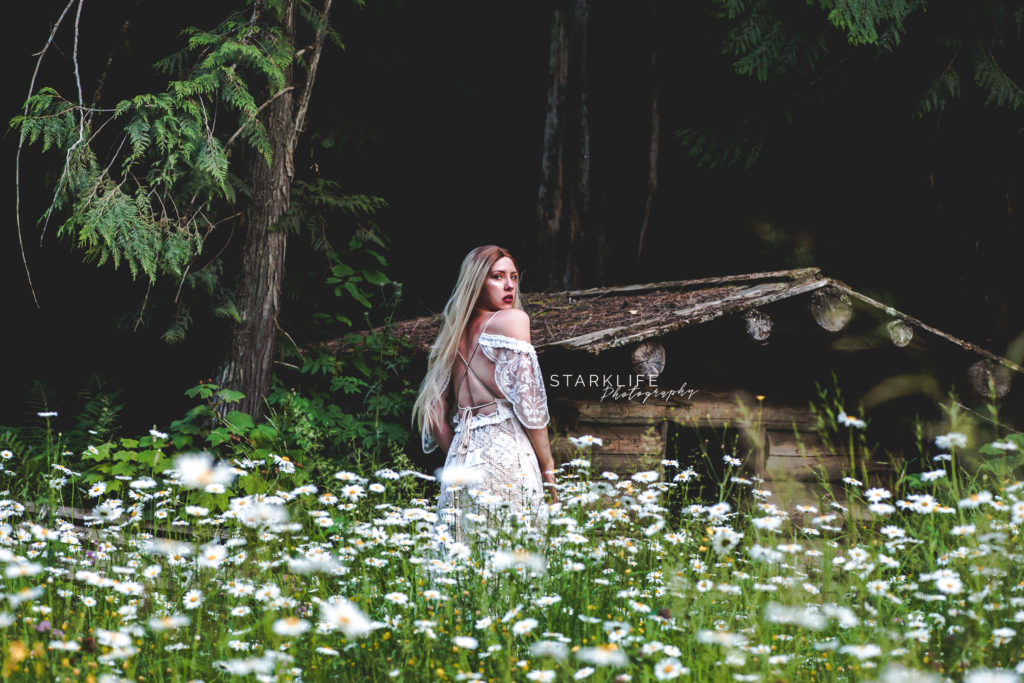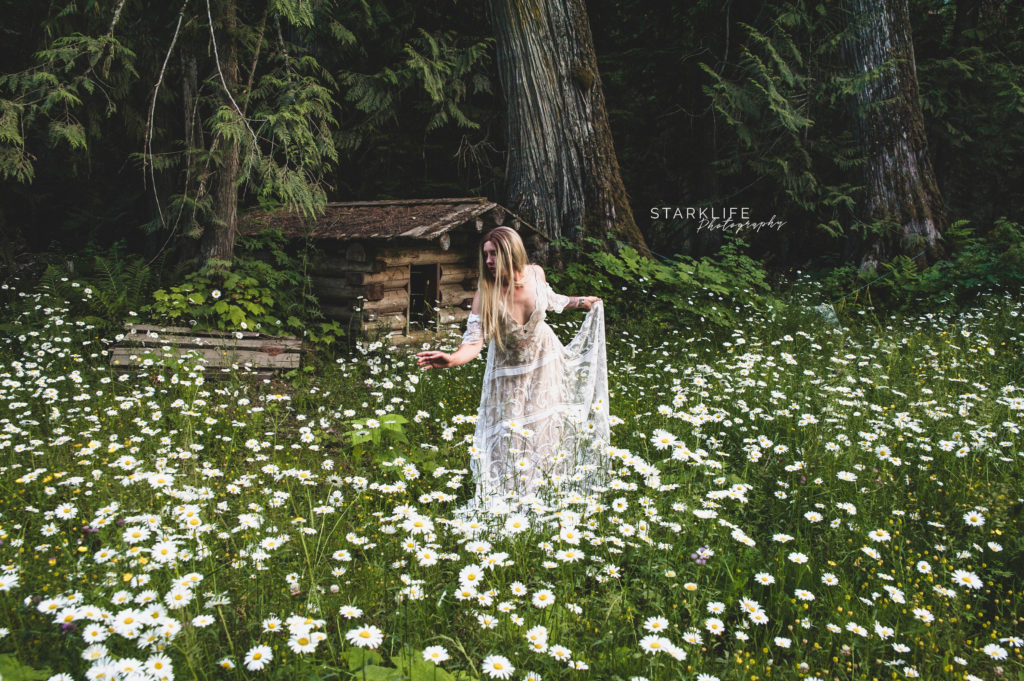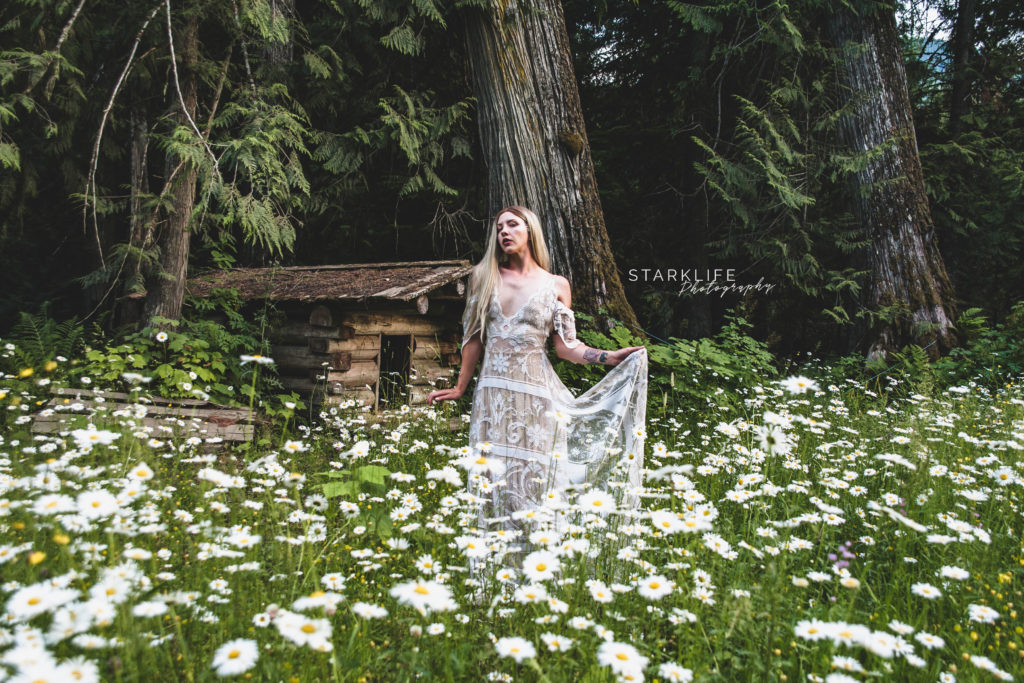 After finishing with the daisy field we went into the forest of Alan Marlow's Big Trees, now it's called big trees for a reason; The trunks of these trees were bigger then my living room, probably as big as my house! It was absolutely unreal, something out of a fairytale. One of the trees had a hollow so big I was able to walk right in… until some bats tried to get themselves stuck in my wig PEACE OUT LOL.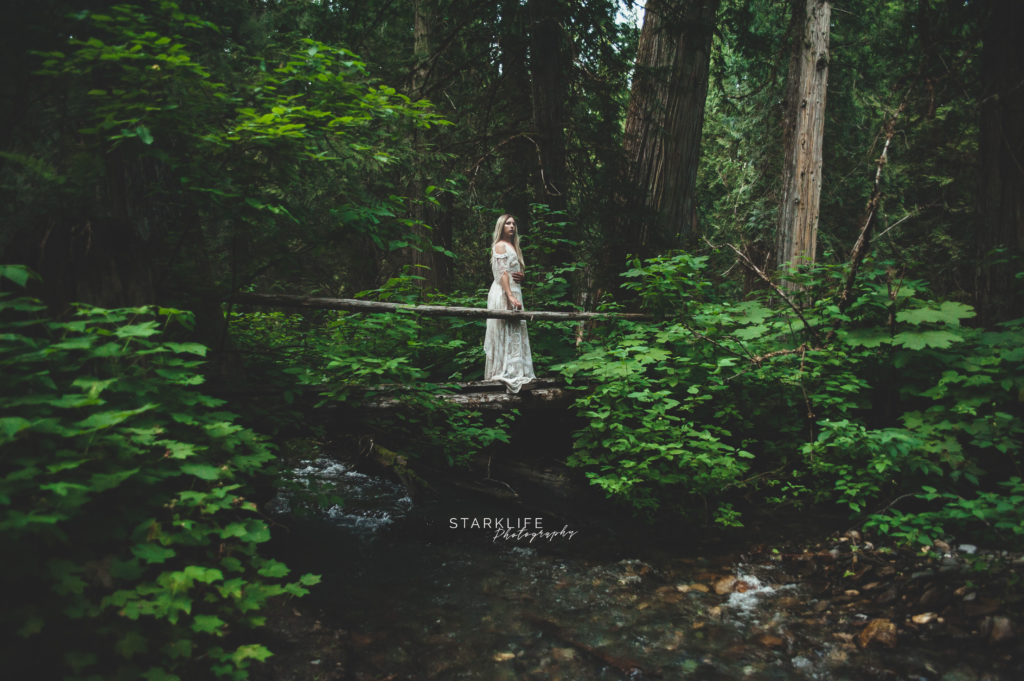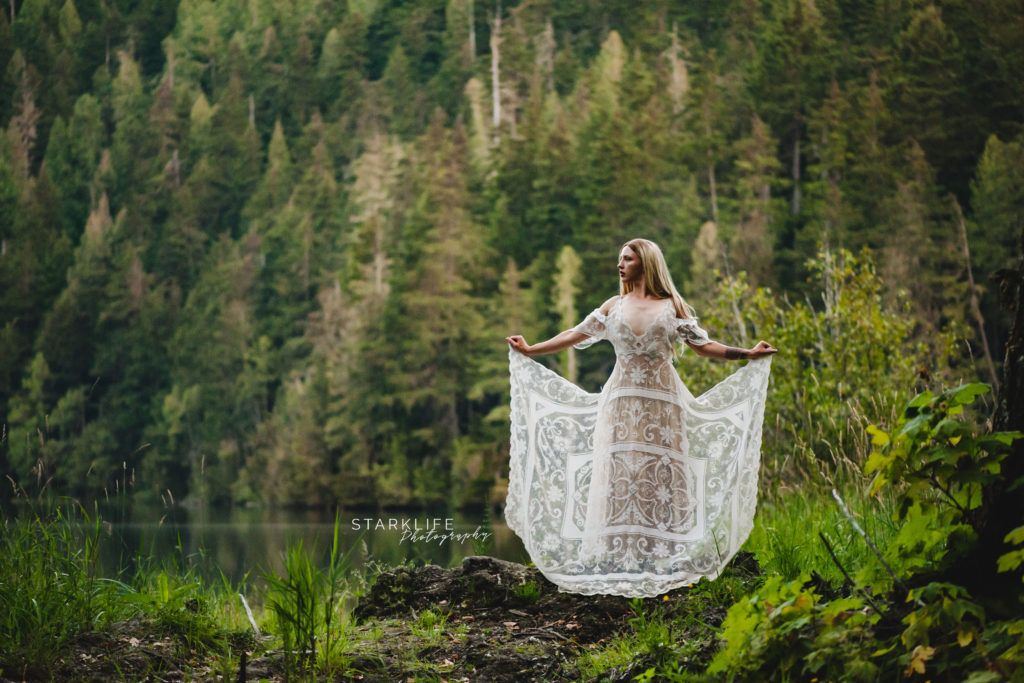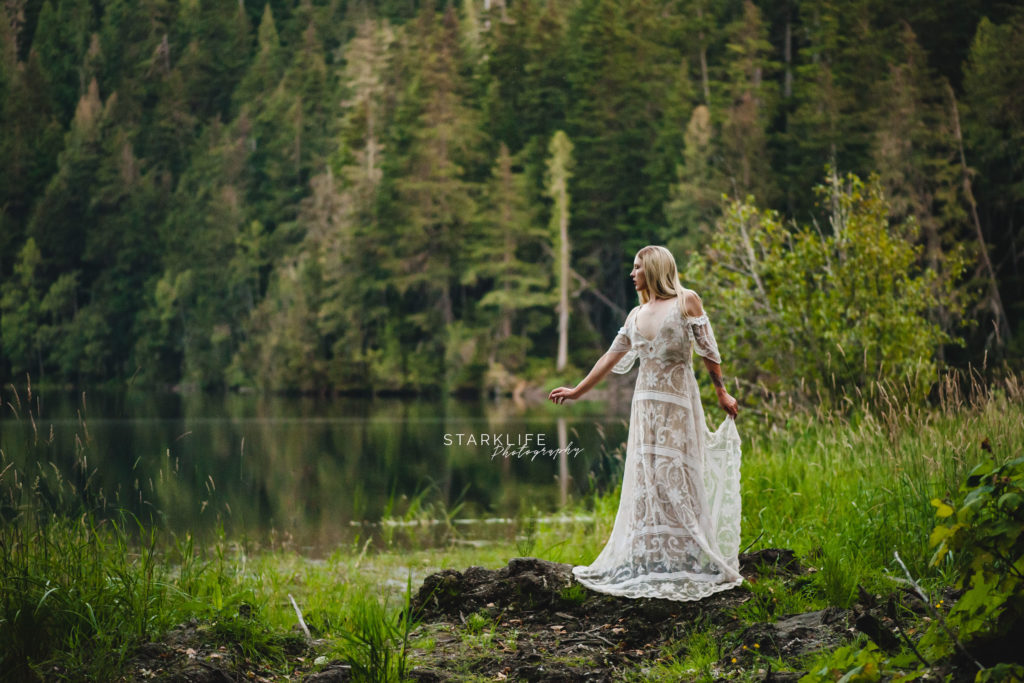 Afterwards we hit the road to Trout Lake. I couldn't believe my eyes when we arrived. Not only was it a full moon, but it was the Harvest Moon. The reflection of the moon cascaded perfectly on the still sitting lake. There was a movie perfect dock, loaded with boats that went out onto the lake.
I had never felt as at peace as I did that moment, walking down the dock in a dress more magnificent then my wedding gown, with the harvest shining down on us. We captured images that I believe Niki and I will never be able to replicate, no matter how hard we try. What a wonderful experience that I had being able to wear the reclamation dress.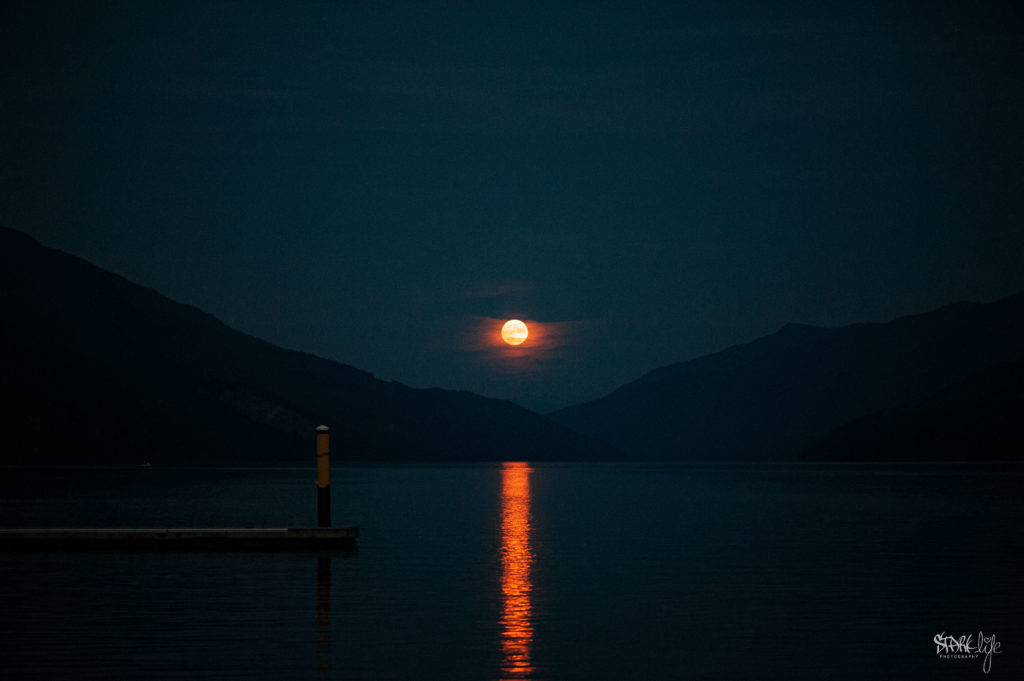 The next session with this beautiful dress was with my good friend Ariell, we met at an old job and then bonded over the fact that we had the same birthday! Well that automatically meant we were going to be close friends. Obiv. Ariell allowed me to play around with some new effects and prisms and well… I love the outcome!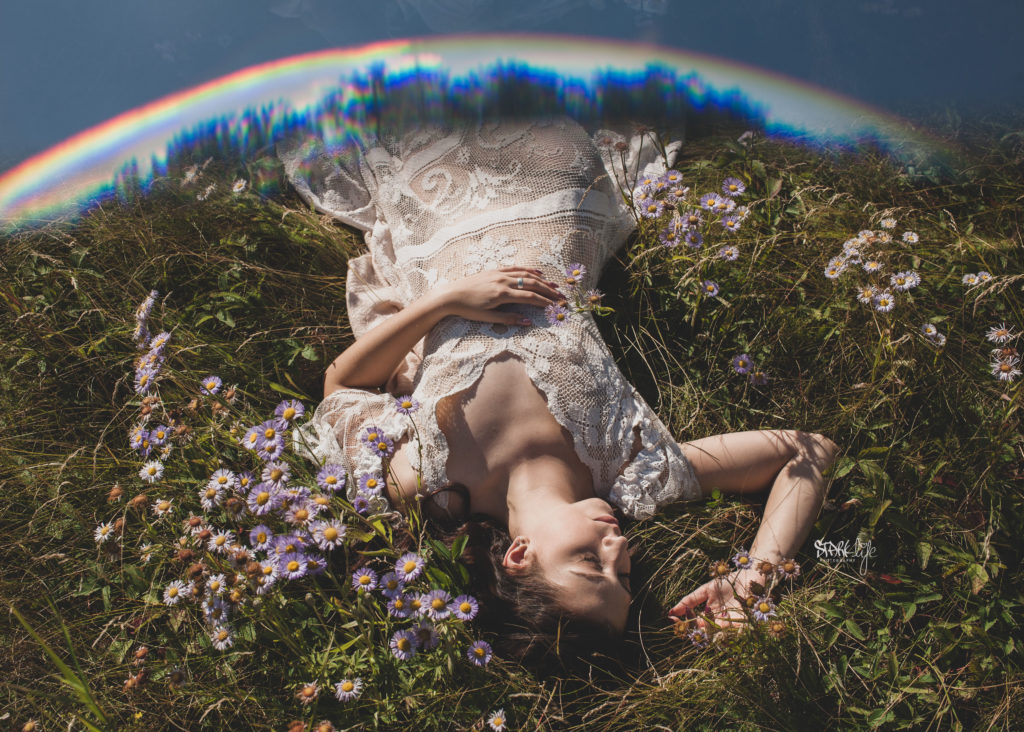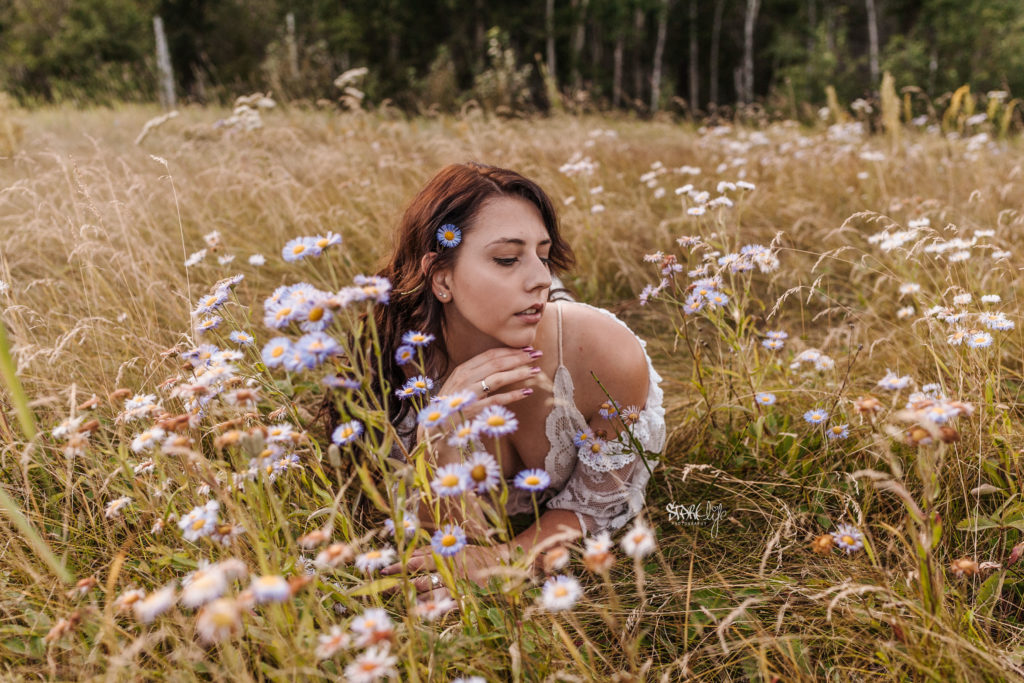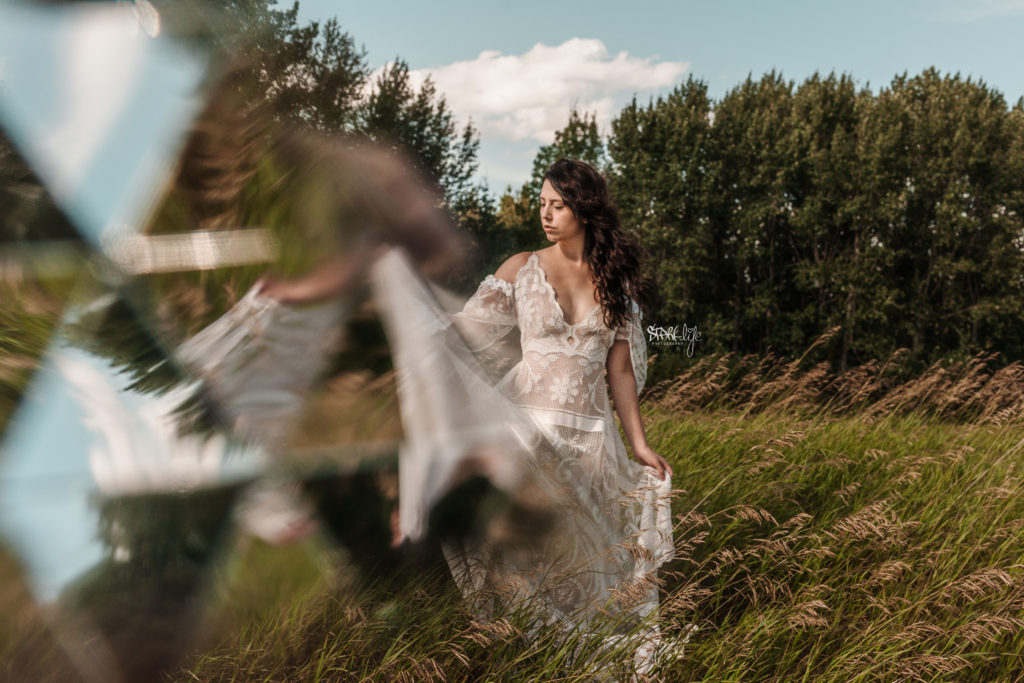 As well as the other shoots I did with this beautiful dress. Please enjoy, and let me know which set you enjoy the most, and would this be something you would like to wear for a future shoot? I have access to rent this dress and ones like it at anytime.
Would you have guessed this location is in-between two company buildings? Sometimes you just really have to work with what you have… even if that means all the weird looks your going to get of on lookers passing by.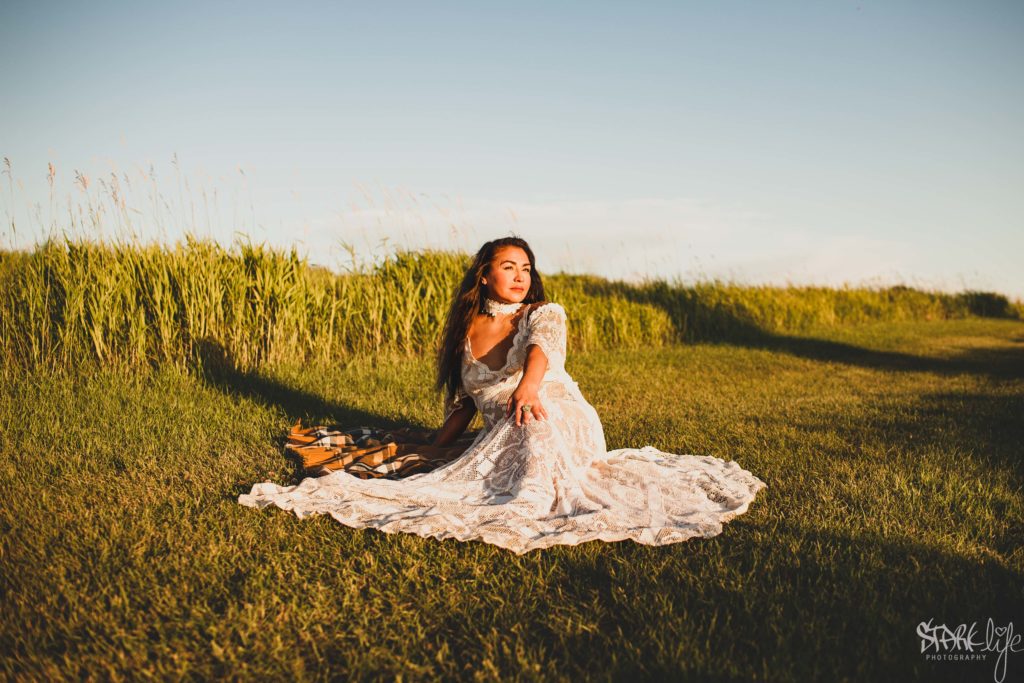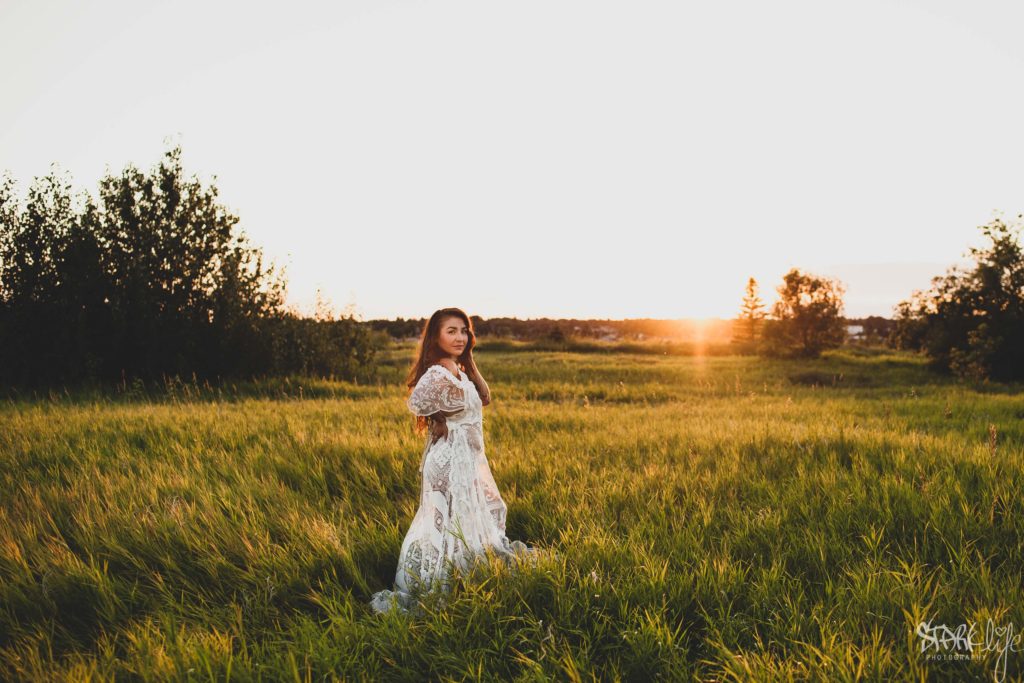 With such a versatile dress it fit so many body types, and different emotions. I loved working with this project, and having the opportunity to work with so many wonderful ladies.
---
---
You might also like
---