So last summer Kim & I went camping at my mom and step dad's property. (She like fully left her city life and moved out this this space, what.) Although I mean I guess it's not that bad… haha. So this pathway into the forest connects their property and their house its a little long but has cool mushrooms along the path and you still gotta be a little loud to scare off any potential unwanted visitors.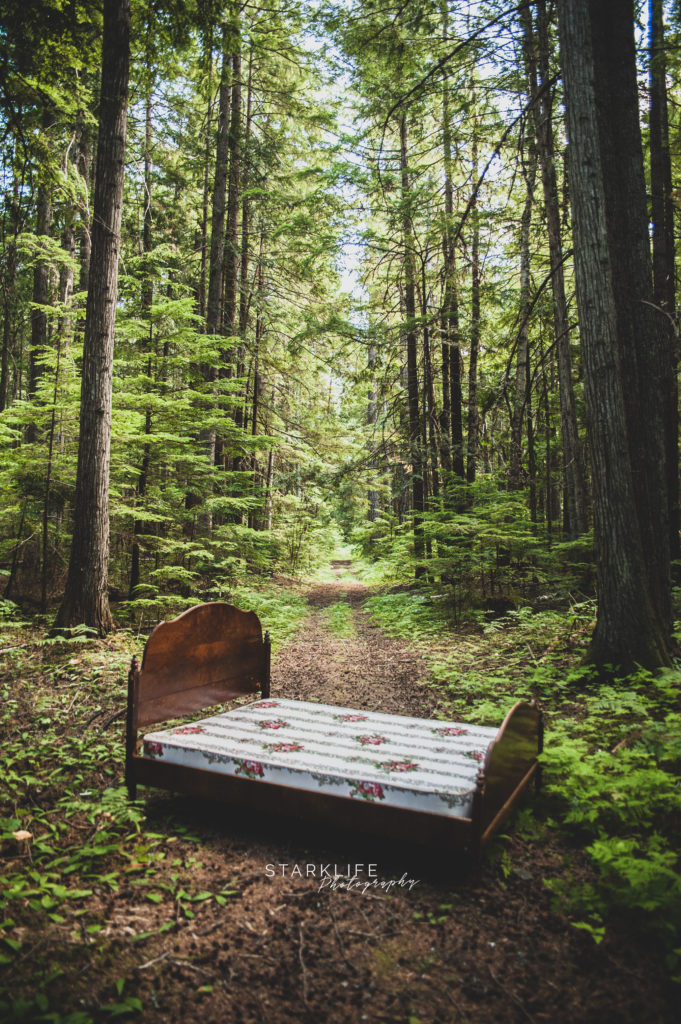 Since my mom like JUST moved out there a few weeks before we were visiting… they had everything available for use. Including this old bed my mom has had forever. My mom and I legit set up this bed in the middle of the forest while Kim was doing her makeup and getting ready. HELLO FANTASY SHOOT!! Ugh my dream shoot was unfolding…
I am already looking forward to any future shoots I get to do here. We came here to go camping but… like how can I not ask Kim to model for me here?! We brought a few dresses and wigs along with us for the trip and well played dress up.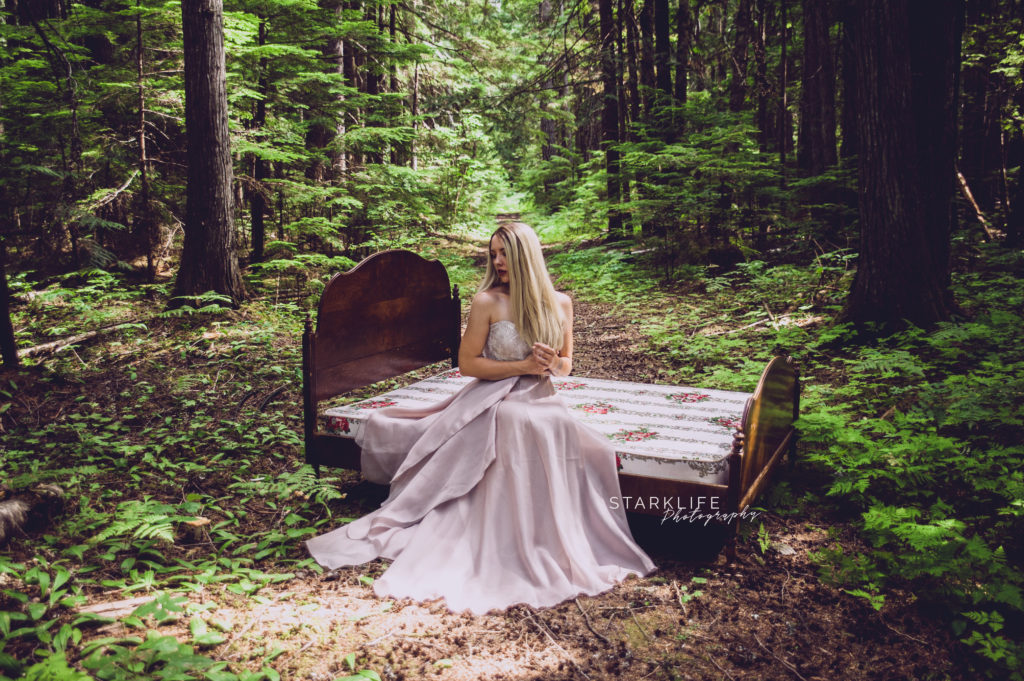 This skirt and top combo was designed by local designer Enchanted Eve rafter Ab. Michelle is amazing at what she does and most commonly known for bridal and fantasy looks, right on target here. The skirt was very flowy and versatile and we wanted to play around with it.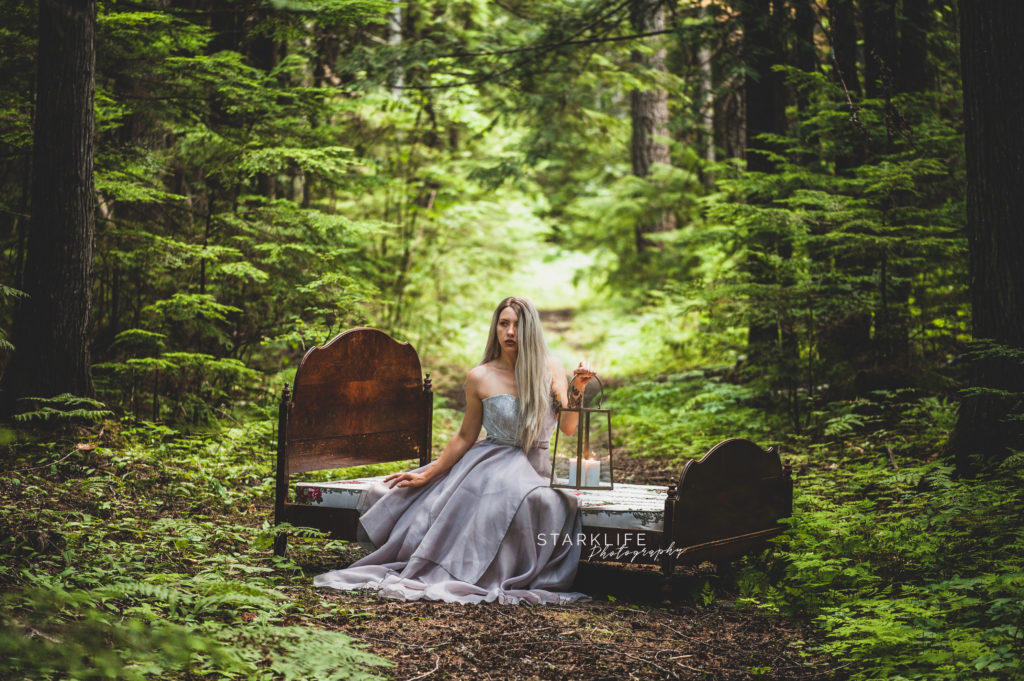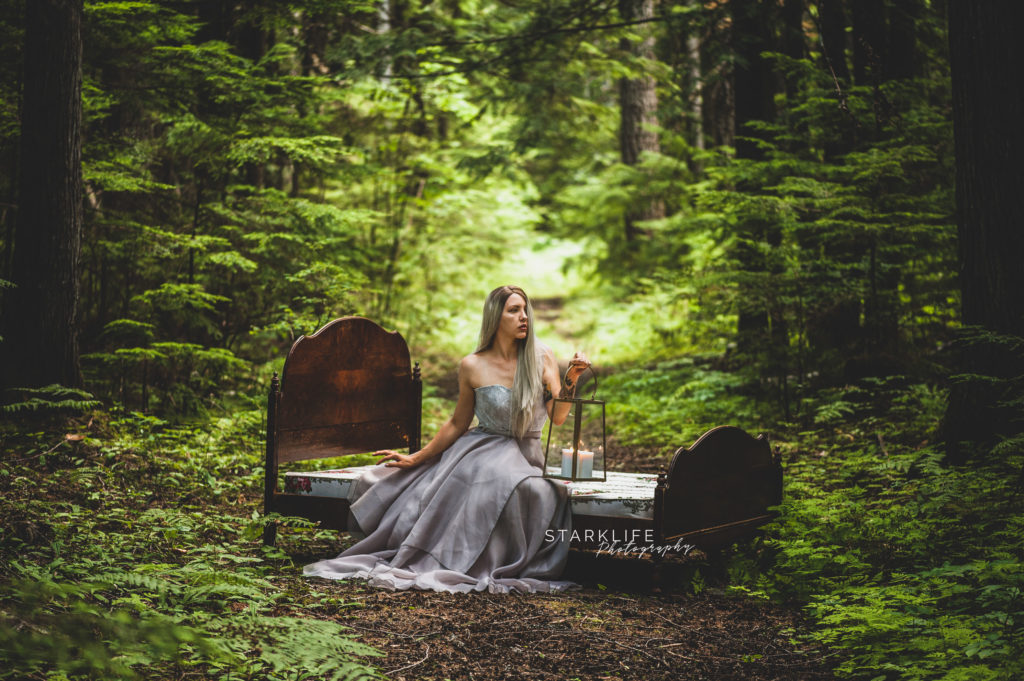 Everyone else sees the storybook that I see right? One shot I wasn't able to capture cause well.. I had the idea and then forgot. Whoops. So just picture this… A story book that's fully open in front of you, flipping through the pages. And then some pages falling down as if she's stepping either into the story book or out. Can you envision it?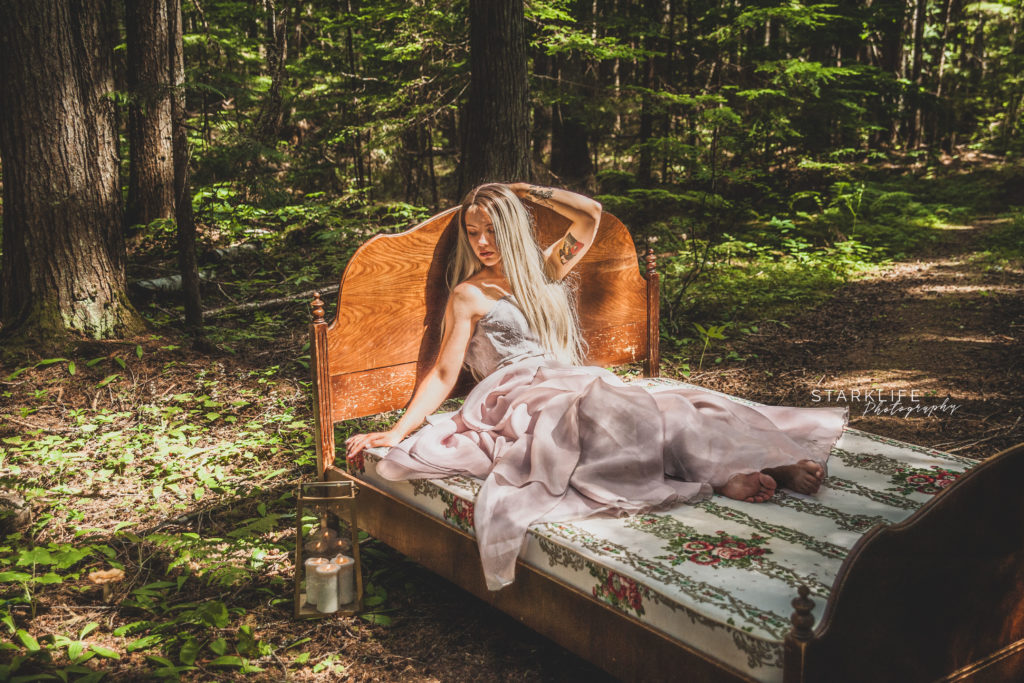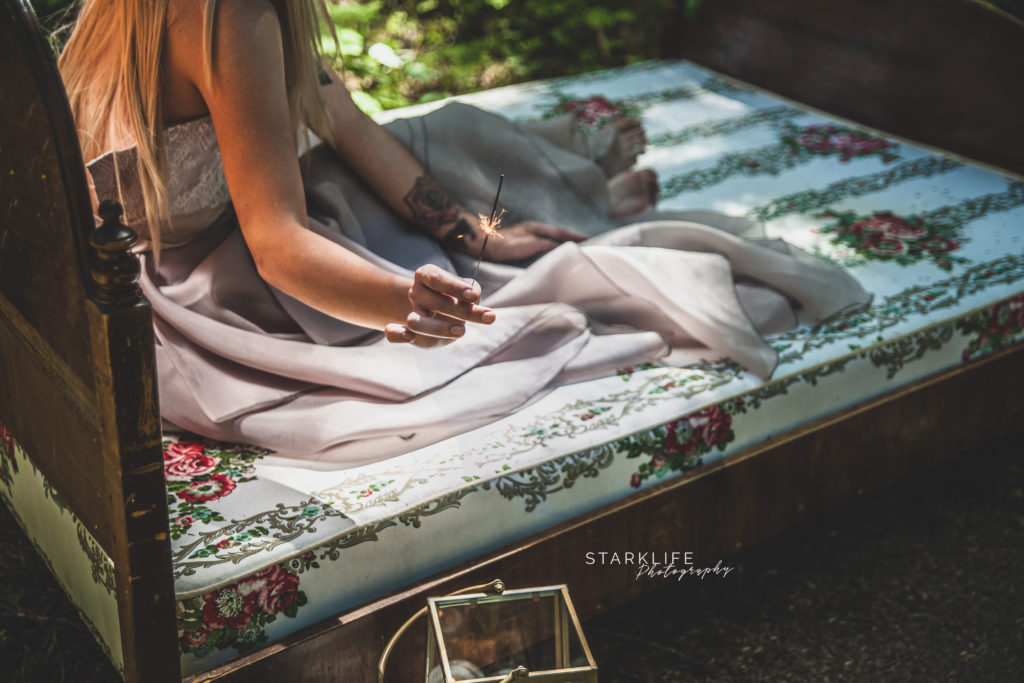 We also brought a few other props, including the lantern, candles and sparklers cause why not right?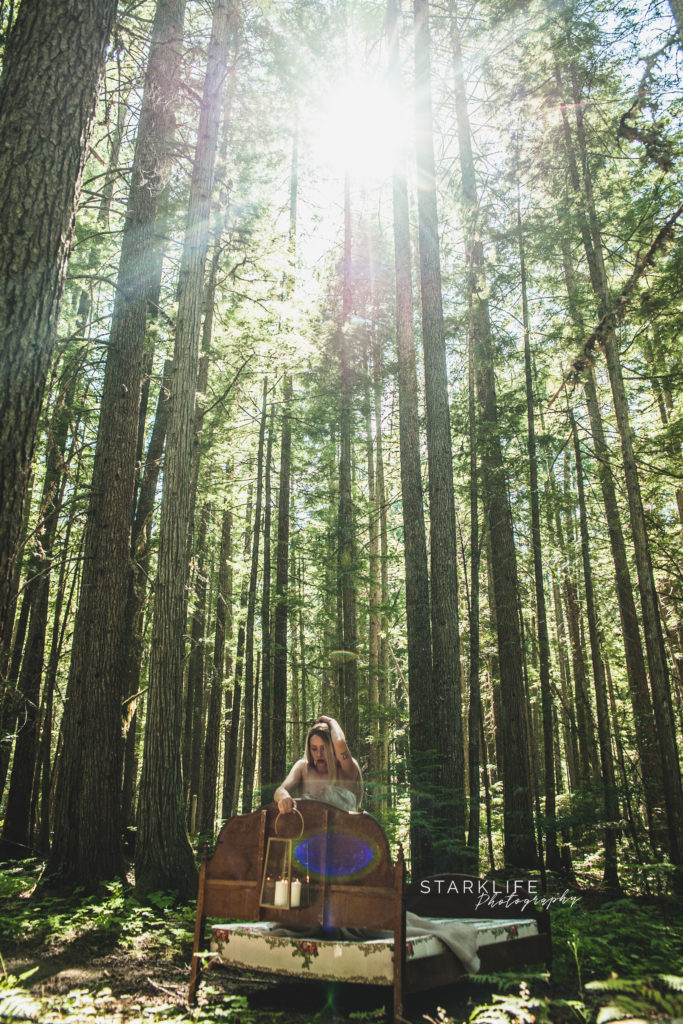 Okay but those TREES?! Totally worth the few allergy pills I may had to take. Cause like surrounded by sneezing. But natural sun flares and the sun peaking through? I couldn't of asked for more.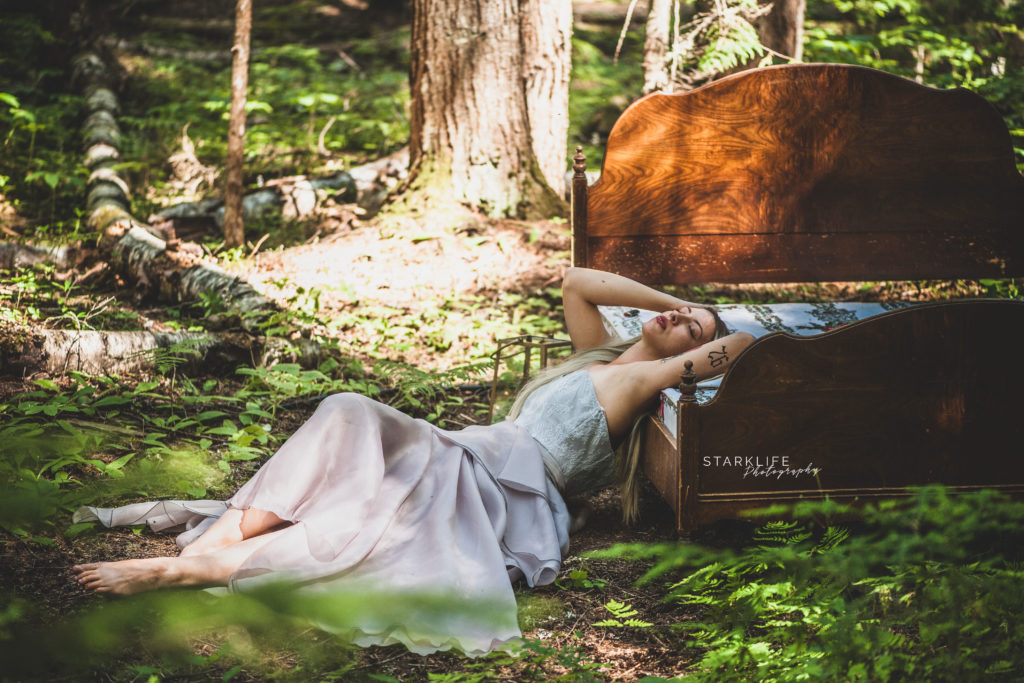 ---
---
You might also like
---