Okay so at the beginning of March it was my turn for another travelling skirt project. As mentioned before I sure do love doing these fun little projects. It really allows the mind to go free and for you to photograph however you like. You get free range and there's no rules. I guess there would be one rule, use the skirt. Ha. Anyways I was really excited to use this and find someone that would fit it as it was smaller than expected. I was lucky enough that my friend Kim responded and was eager to work with me again on another project. This time I wanted to get my model and friend to share her point of view of the entire arrangement. So here's just that, and then.. you get to see the magic we created. And boy is it worth it.
Kim:
I'm not much of a writer but I really want to speak on another AMAZING experience that I had with Niki! A bit of a back story, in 2018 Niki selected me to be apart of a group shoot that she wanted to do with a wicked Grunge theme. I met up with Niki and several other girls who I had never met before super nervous and anxious, I thought I was going to flip my modelling so bad, but Niki instantly made me feel welcome and loved.
Fast forward to 2020 and Niki and I have developed an amazing friendship and discovered how well her and I can work together, weather she's the photographer and I'm the model, we're both models or I take a try at being a photographer myself with everything I have learned through Niki.
We started chatting one day and Niki mentioned to me that she received this beautiful skirt in part of the travelling dress project, I seen the skirt and FELL IN LOVE! We immediately started brainstorming and Niki mentioned she wanted to do a shoot at the Edmonton Ice Castles. I myself have never been but… I knew they were beautiful and I knew that her and I would be able to create something amazing! We didn't know it was going to turn into this during the shoot! We brainstormed and planned what we wanted for style and were off to the Castles a few days later. It's was a beautiful +4 Celsius with sunshine and not a cloud in the sky!
Upon arriving we were already receiving so many comments about our style, which was an amazing feeling!! As we started to shoot, I noticed people taking some pictures of us with smiles on their face, I had little girls calling me a princess, and one little darling asked if she could take a picture with me as I was such a pretty princess (my heart melted) my day with Niki at the Ice Castles was unforgettable. 10 years of modelling on and off and I had never been so excited to see the final product. Let me tell you not only was I not disappointed but this was by far the best shoot that I have ever been apart of!!
A few weeks later, Niki randomly video calls me; I pick up and she has the biggest shit eating grin on her face, when I asked her what was up she said "WE'VE BEEN PUBLISHED!" I lost it!! I was so excited, happy,, thankful and nervous all at the same time!! This was my first time ever being published, and oh boy what a feeling and rush that is!! I can't thank Niki enough for all of the amazing experiences and times that we have had together. The amazing friendship that we have created, and the endless memories that we can literally look back on. I love you so much girl, thank you for everything!!
Me again, yeah it was wild and a very fun shoot. That's right we were freaking published and if you would like to see you can check it out here : https://www.magcloud.com/browse/issue/1764480?__r=1769065&s=w
Okay you've earned it… PLEASE ENJOY.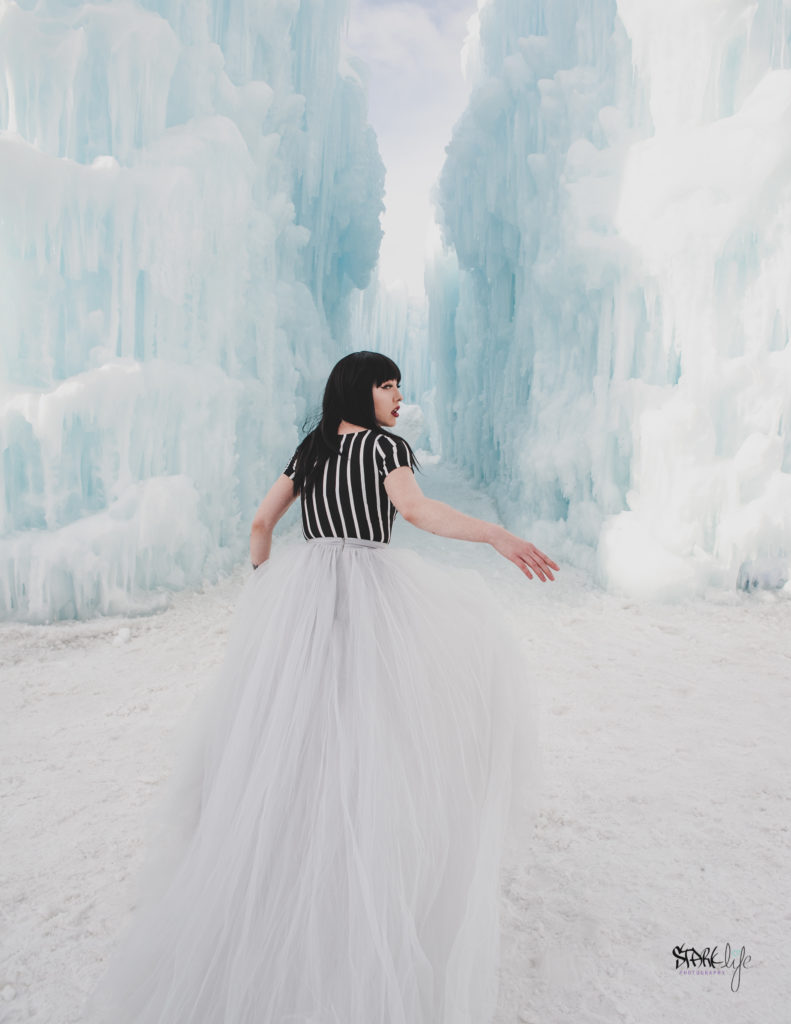 Follow me… into ice or underwater?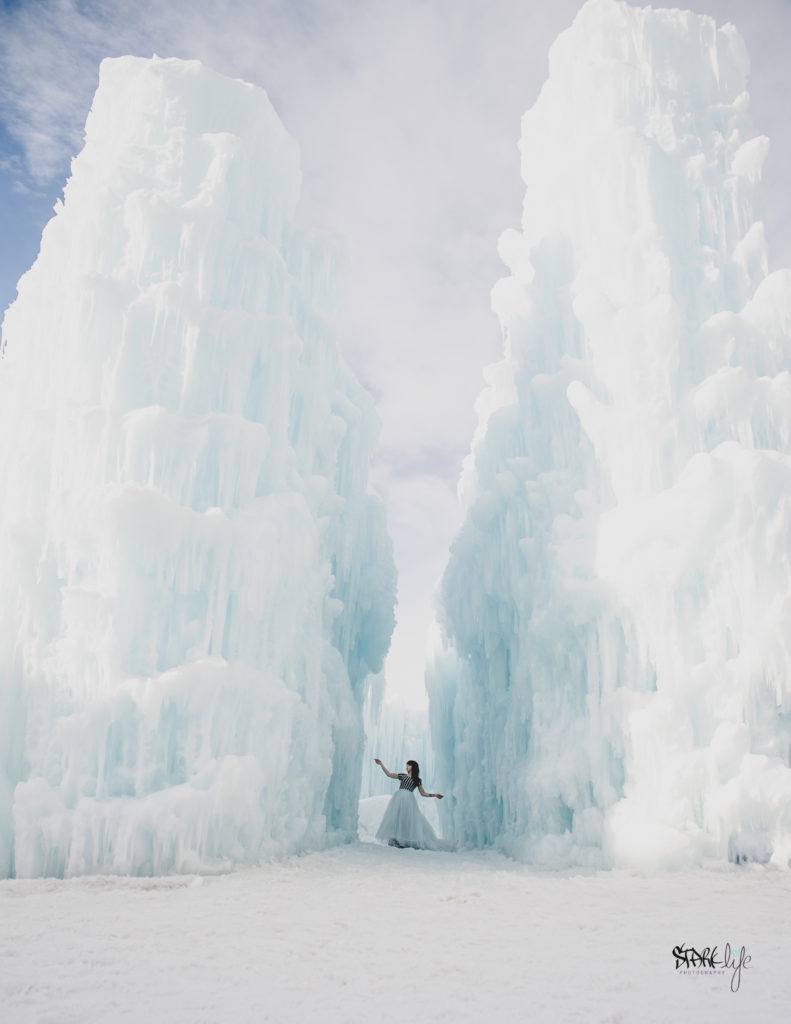 The ice castles change every year and the this year the height on the ice castles were really high and really cool.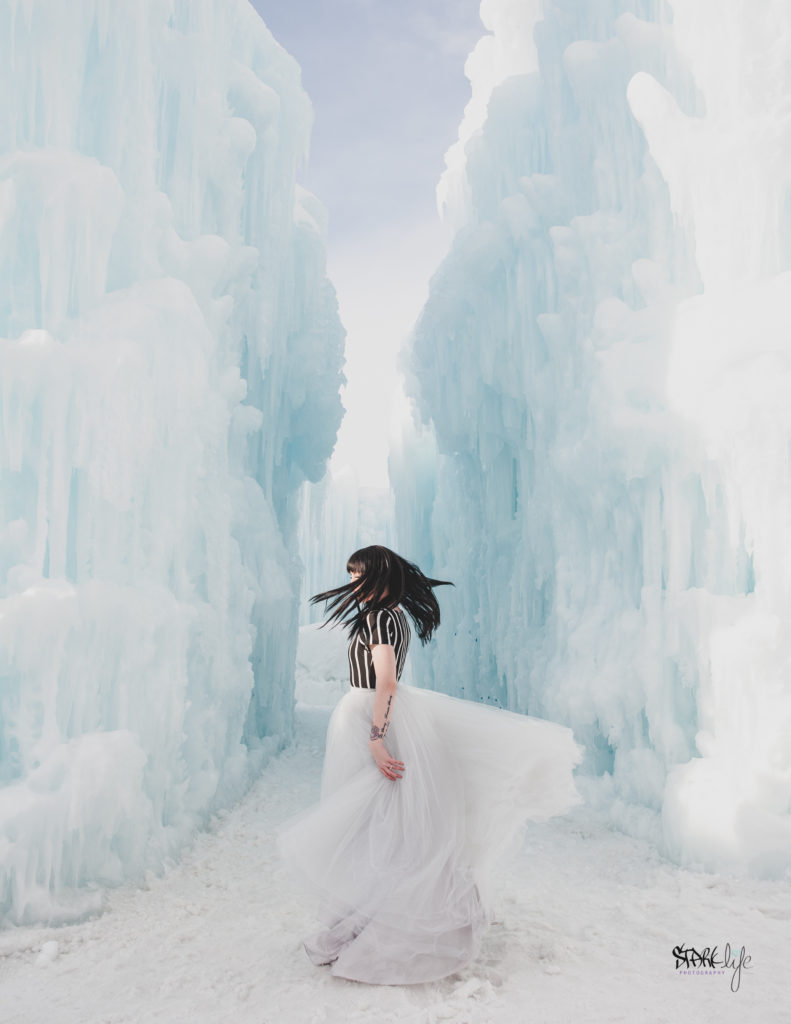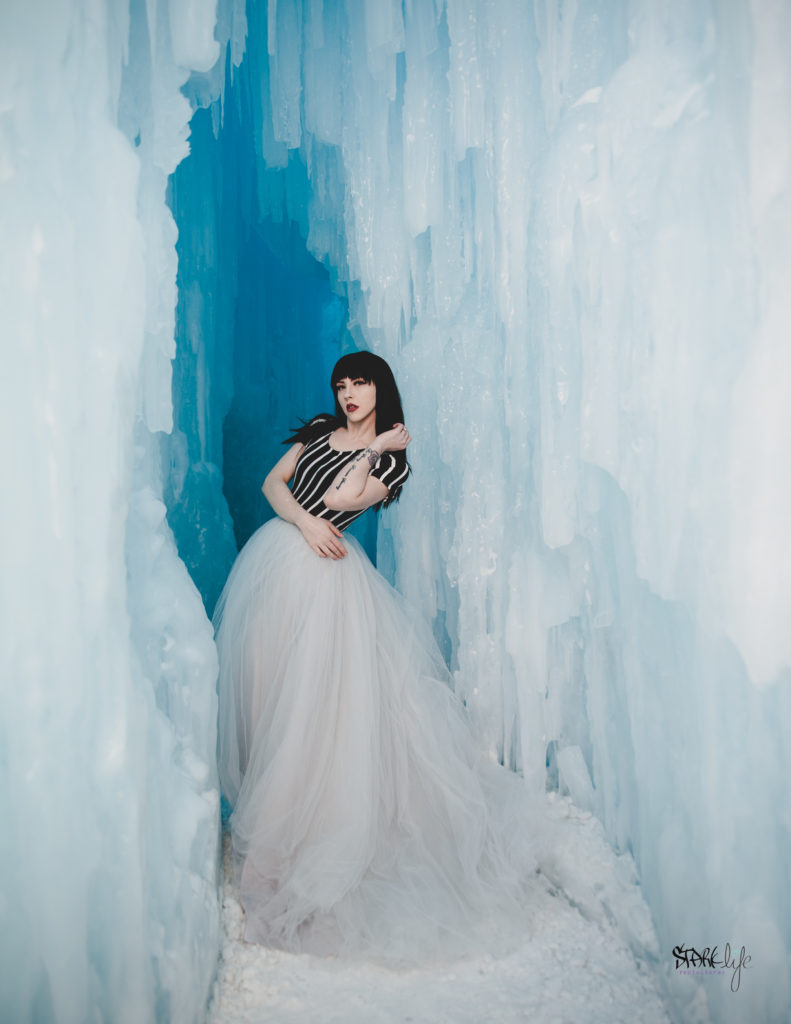 Once you go into the castle a little further… it becomes a little darker.. and a little more epic.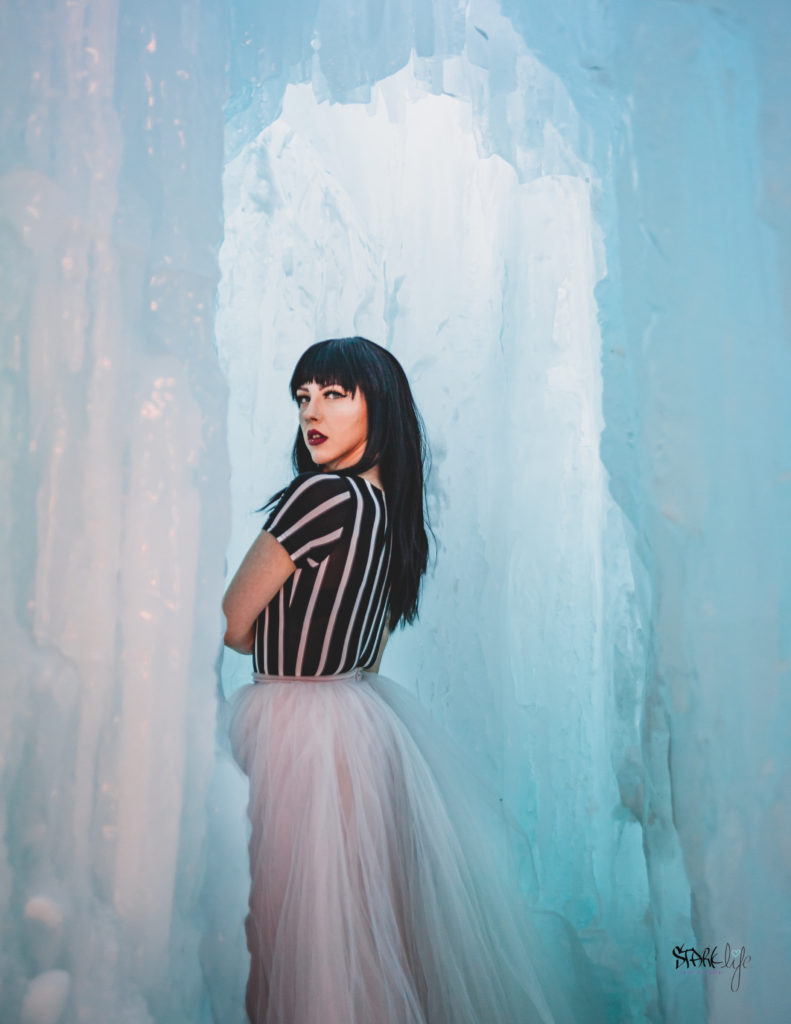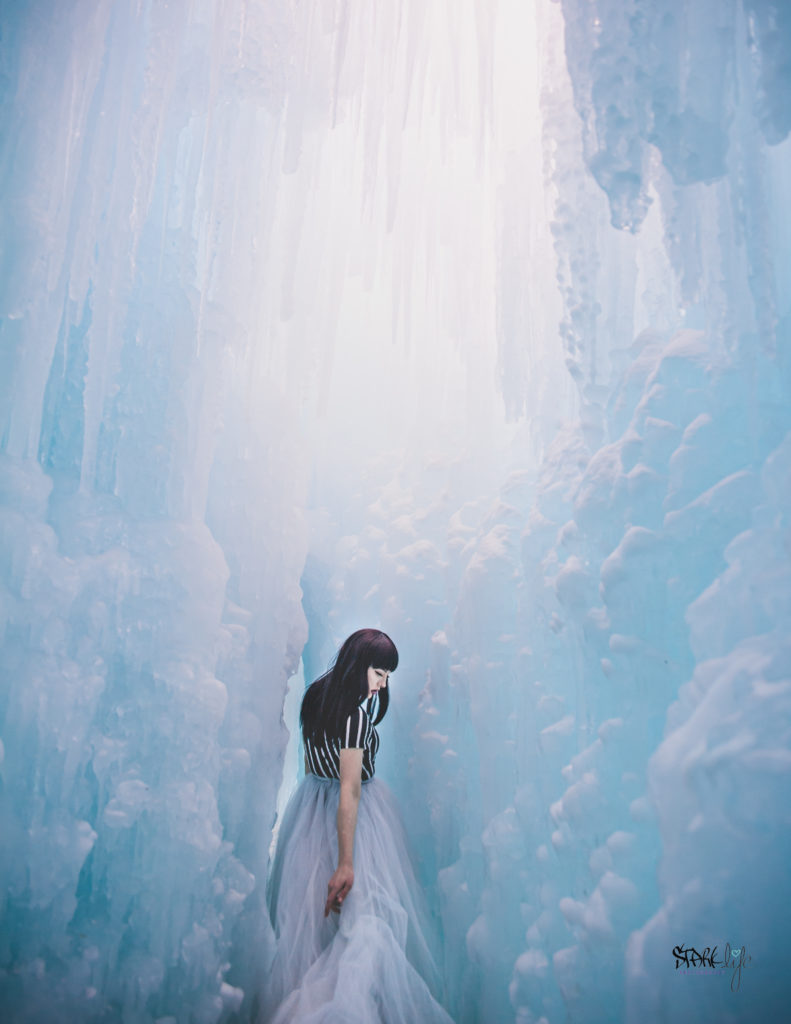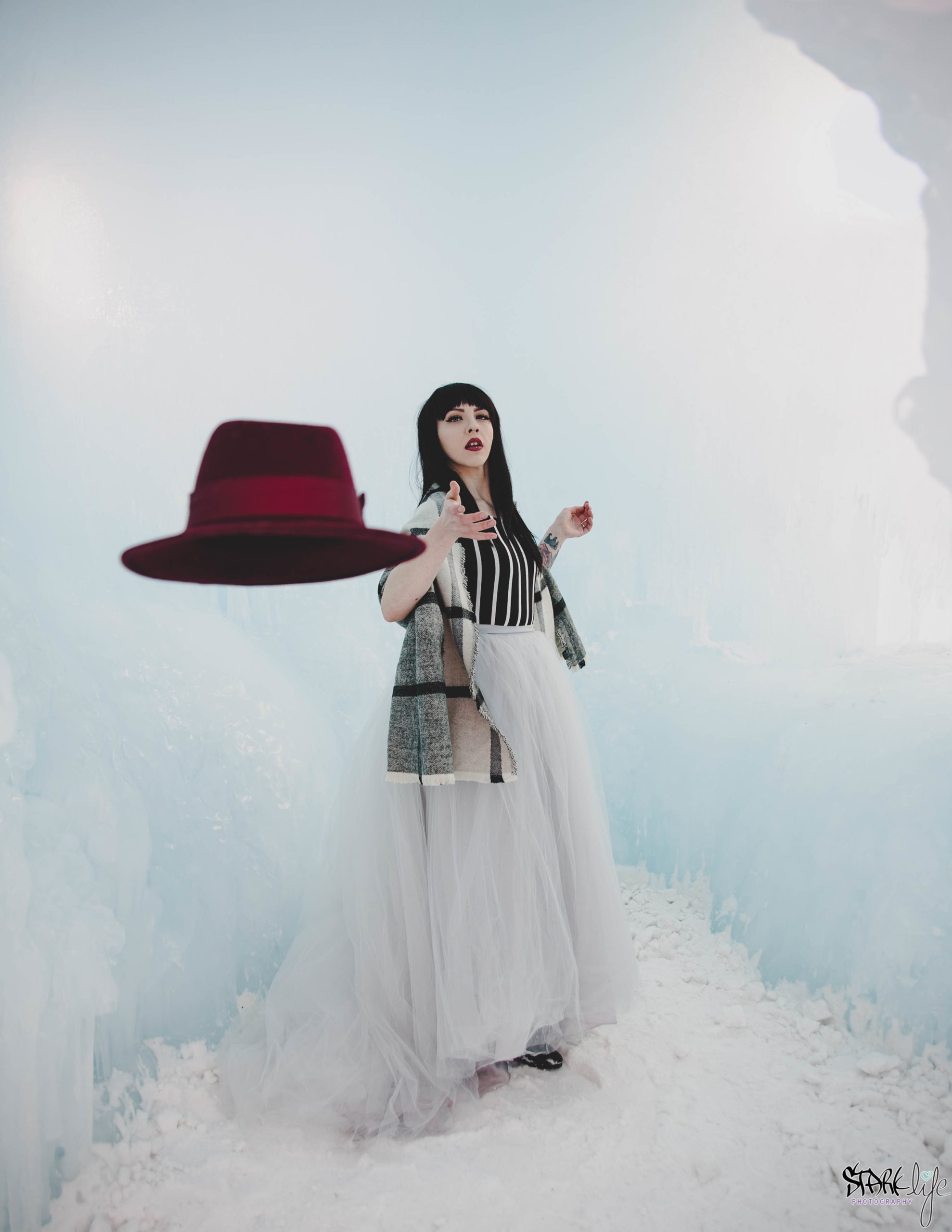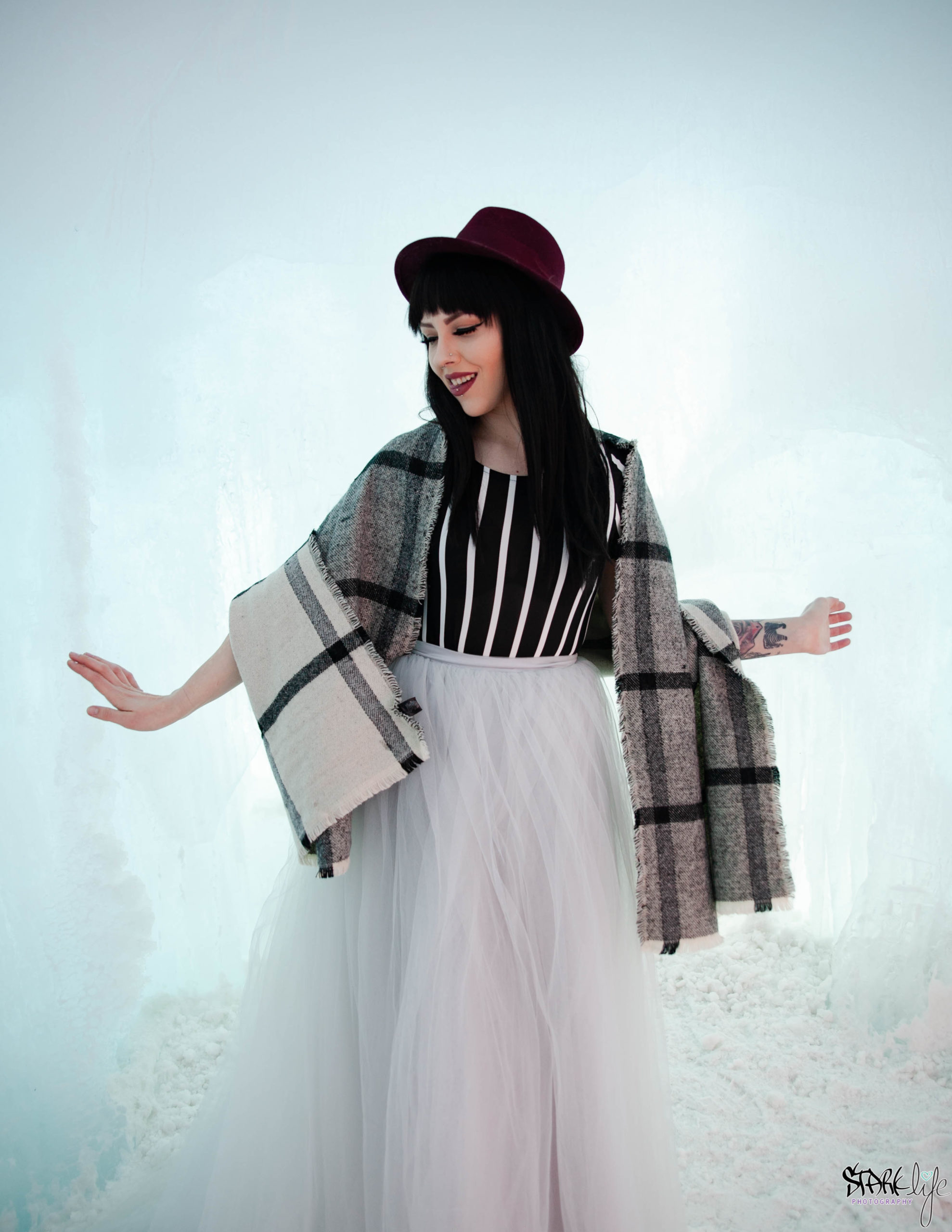 Thank you again Kim for joining me in this experience. Love you.
Skirt: #mrprettyskirt
Bodysuit : #Sheinclothing
Follow Kim on Insta! https://www.instagram.com/kimberlyjayy/
Follow me on Insta! http://www.instagram.com/starklifephotography
Magazine copy: Pages 88-99 https://www.magcloud.com/browse/issue/1764480?__r=1769065&s=w
---
---
You might also like
---