So if you have been following my work for a while your going to recognize Kim right away. It all started at one session a few years back now and not only did I photograph her wedding that year or close to… we became pretty good friends! Like best friend level. Then fast forward a few more years and she applied to be one of my Brand Ambassadors! She was booked on a 6 month term and she was allowed to pick a themed set. Kim decided on a dark theme… outside and extra MOOD. We started talking about this idea with a few friends who are local designers and the final Collab began!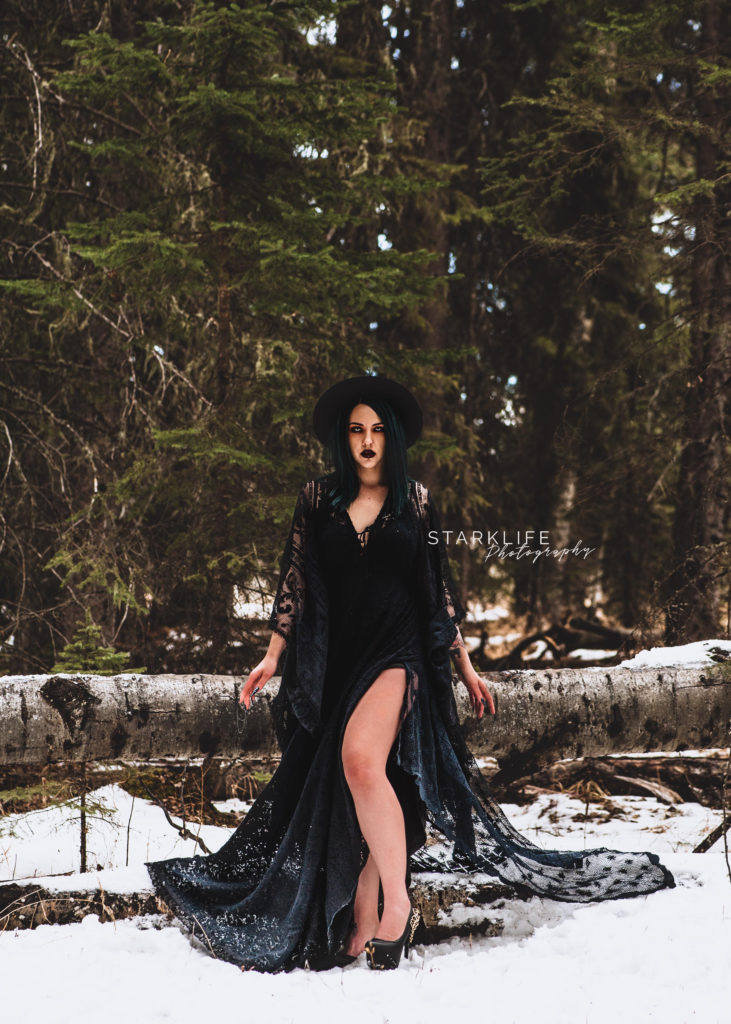 We rented this beautiful black dress from a group on fb called "Travelling dress Canada" it's from the reclamation designer and beautiful black lace. It was a little chilly this day but Kim was determined to model this look to the envision she had. I recommend working with her a million times over.
We drove out to a friends place and used her backyard forest! Was worth the drive if you ask me. We also borrowed this skull to use as well.
Kim asked if I could try my hand on some extra witchy vibes editing. As in… add in a fire orb! I tried my best, this isn't my space of expertise but you can let me know what you think!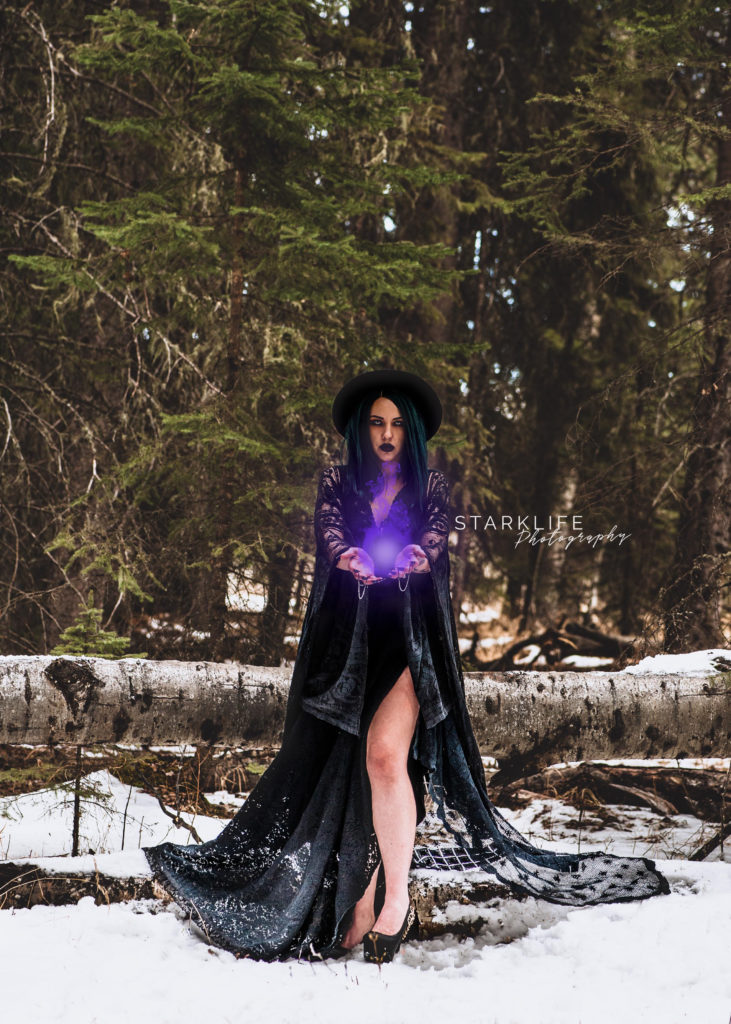 She even took the extra details into her set and put in white creepy contacts! Aly from @Alyjayartistry on instagram. Did Kim's makeup for this shoot as well! Just surrounded by talent!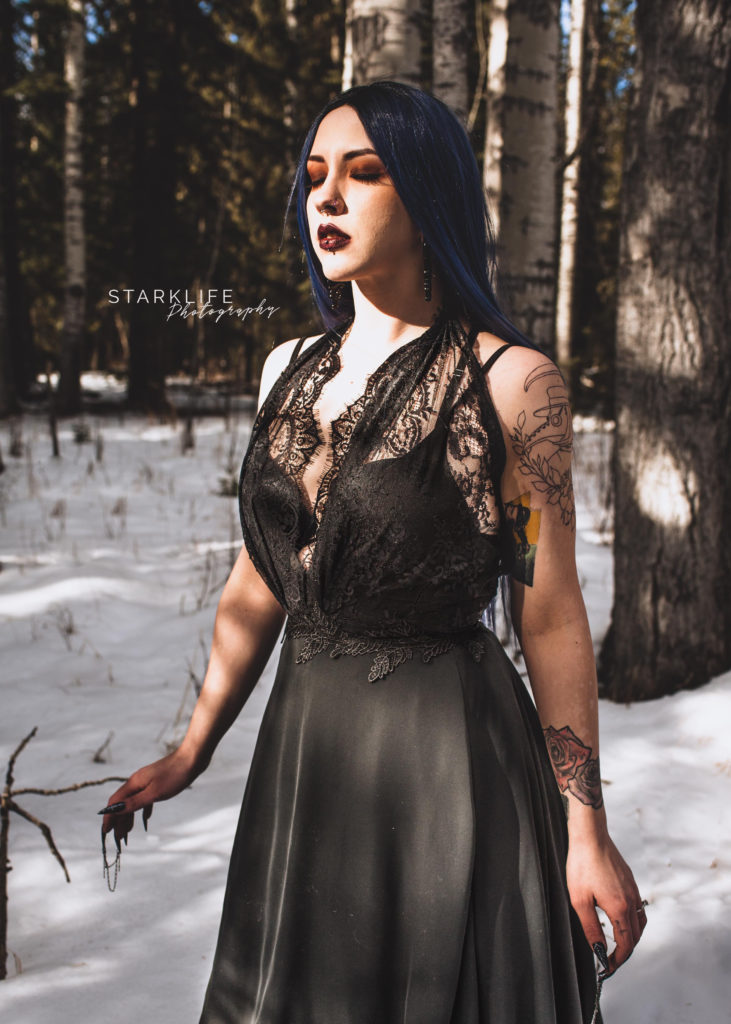 This next dress was designed by: Enchanted Everafter you can find her on FB & Instagram. (@enchantedeverafterab) She's most commonly known for wedding and bridal as well as fantasy looks. These are a little more dark then her typical look but she was still willing to work with us. She even made this top for Kim on the spot for those last minute alterations. She's super talented and I'd recommend her over n over. It was pretty cool to be able to shoot with her with access to extra fabric and fantasy vibes.
We also had the luxury of working with Twisted Wonderland Nails. (@twistedwonderlandnails) on instagram! I have known Kellie the artist for over 4 years and to watch her grow in all the things she does with her nails and talent is amazing. She's currently making press on nails, I actually just ordered my own set and I can't wait to get them! She offered to make these extra long nails for our session. We gave her our ideas and then allowed her to run wild. This is what she came up with!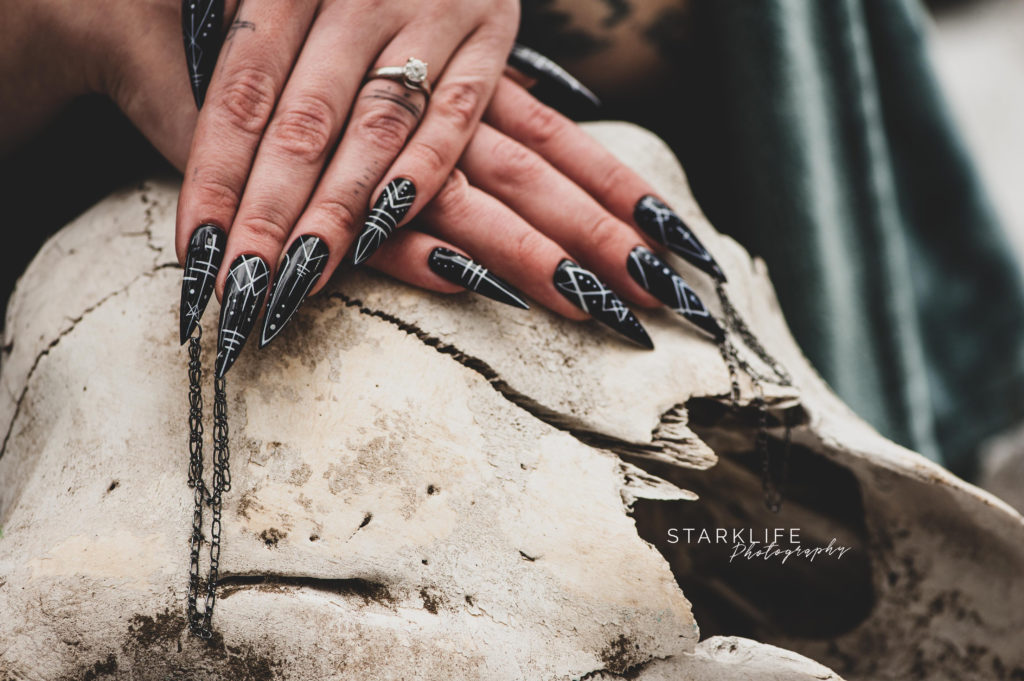 Just look at the amount of details she added into these nails, like EXCUSE ME?! You guys, these are freaking HAND PAINTED!! Then she added the extra chains that actually connected some of the nails. In no way are these actually practical haha but for shoot like this? Yes.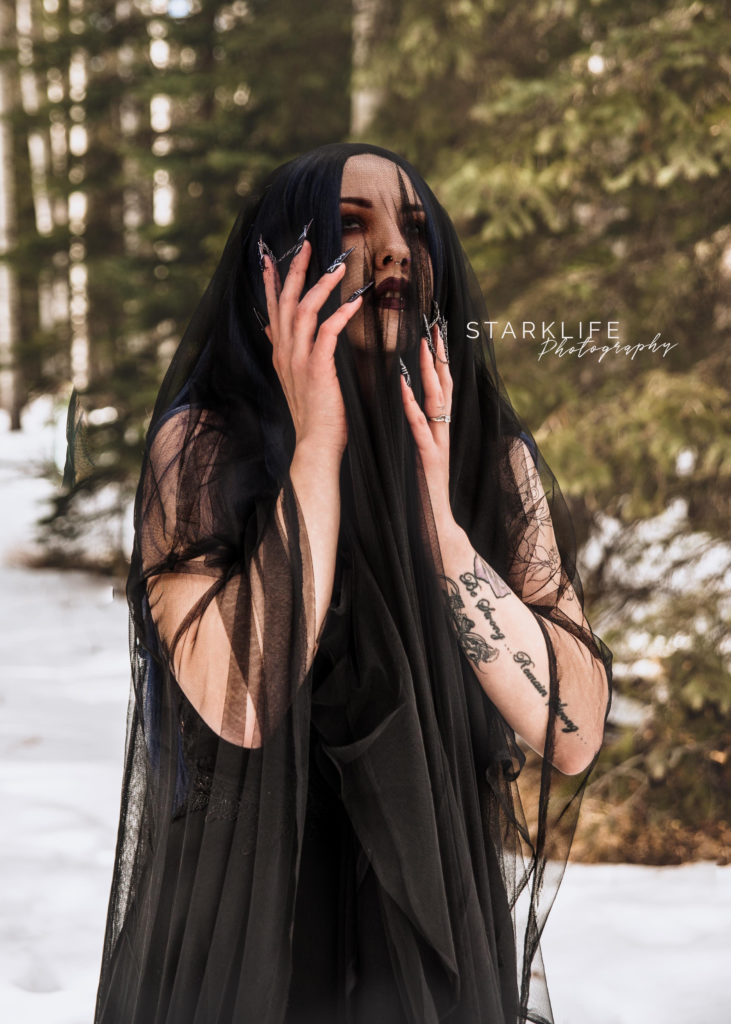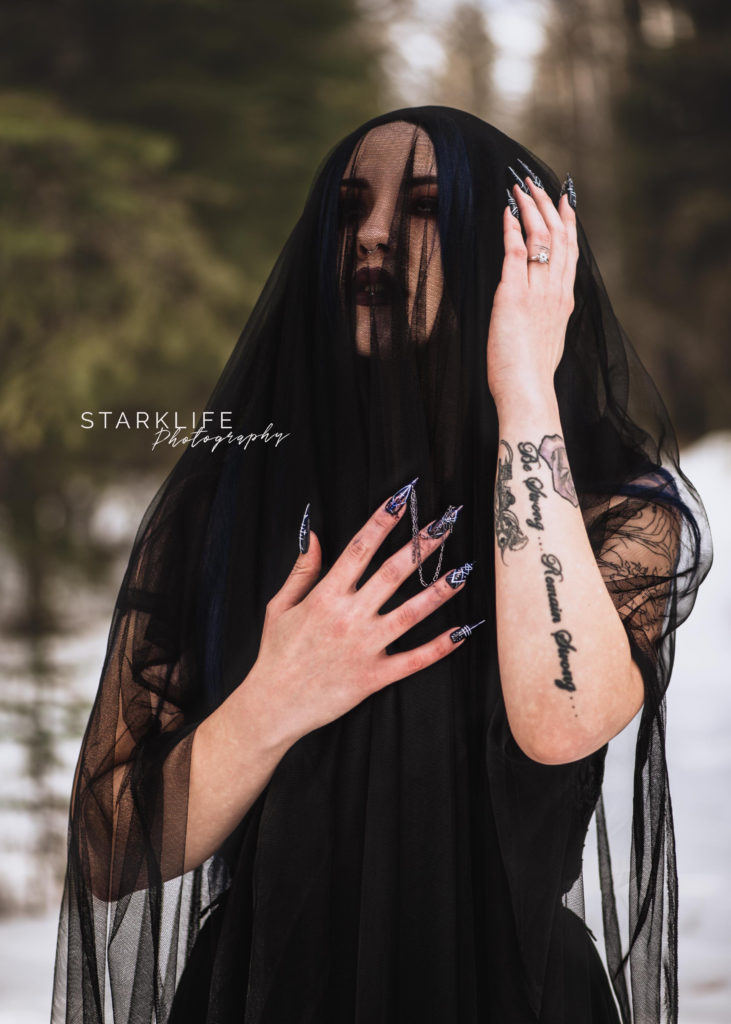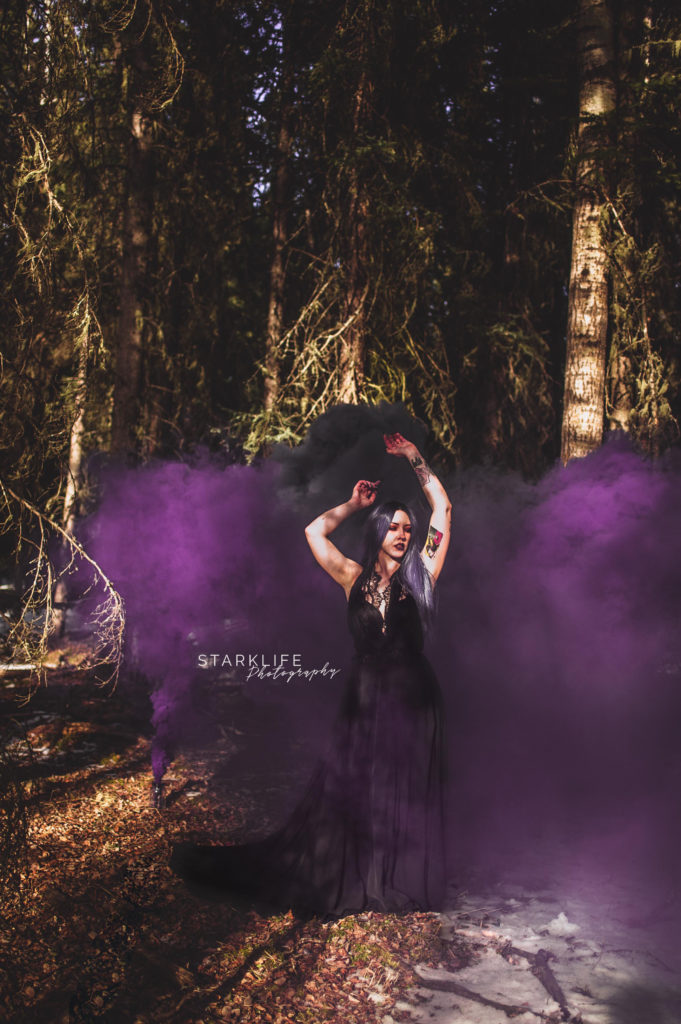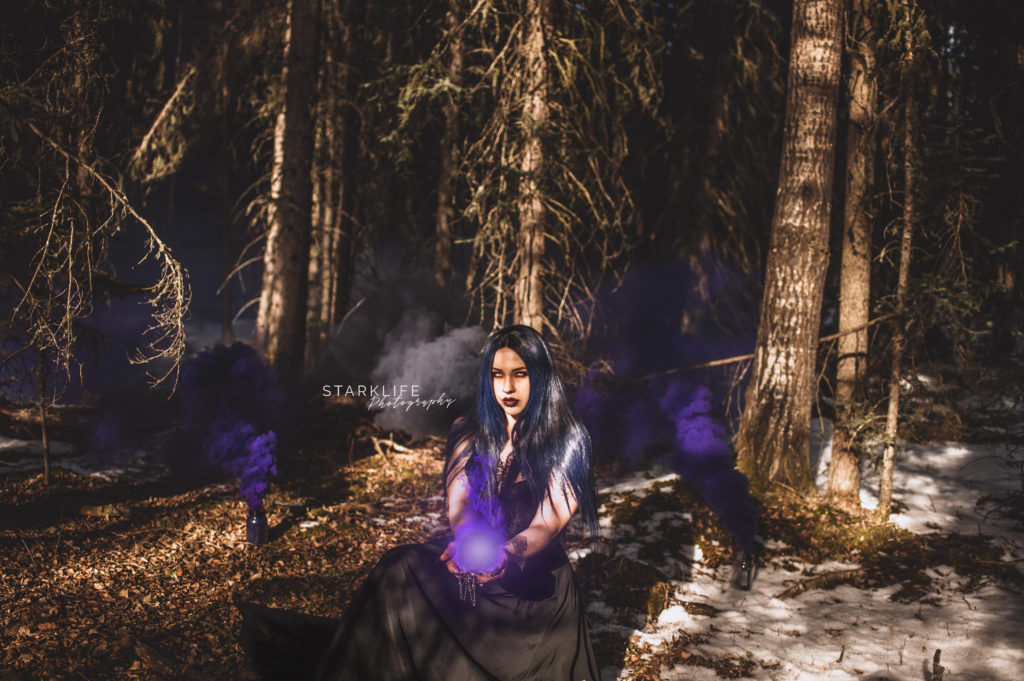 Let me know what you think in the comments! Would you do a witchy- gothic vibe shoot? What was your favorite part of this set?
---
---
You might also like
---