Bath boudoir sessions are near and dear to my heart. I absolutely love photographing bath shoots. I love creating art and creating a vibe around each session. At my marathon back in January, I was lucky enough to photography three different sessions. And I was pretty excited to plan each session a little different from the next. The first one was purple water with white flowers and greenery.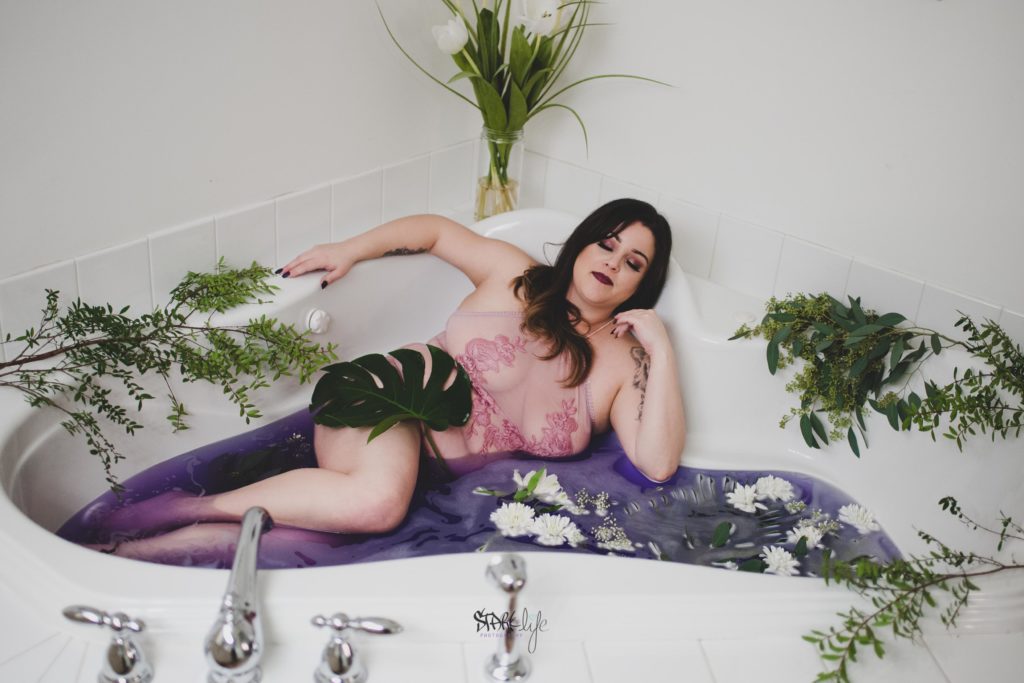 The pink bodysuit she is wearing is from my boudoir closet that is accessible to my clients. My client told me the color of water she wanted, and I went ahead with the rest. Bath sessions give me the opportunity to not only make my clients feel beautiful, but as I say " you just lay there and i'll create art around you, create you into art!"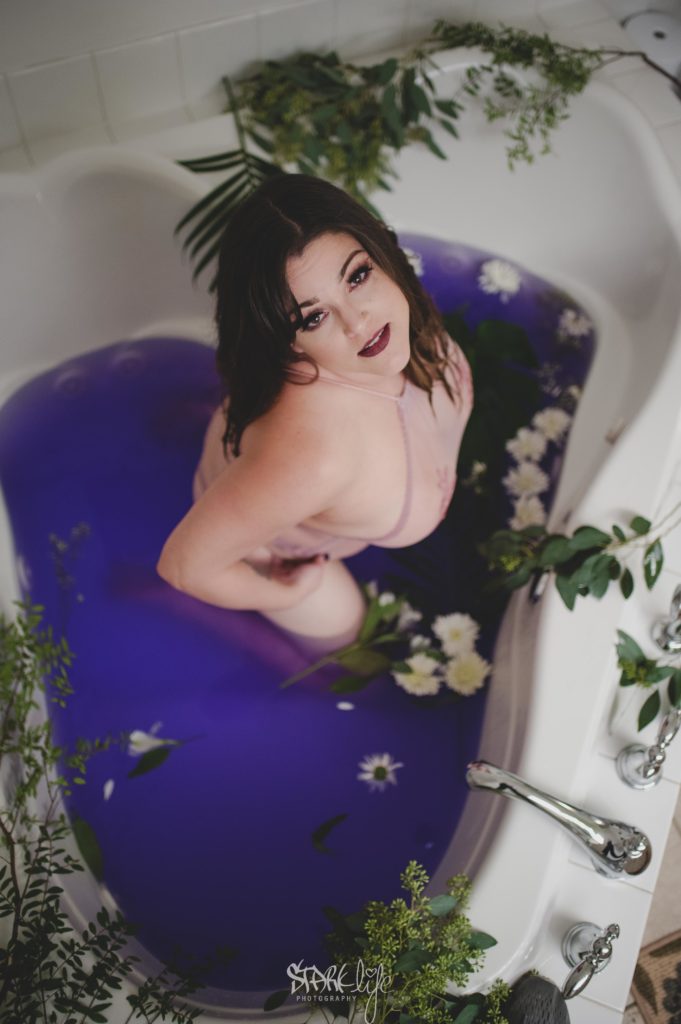 For this location we were lucky enough to have a pretty big tub. Typically I work with standard size tubs, but I felt pretty lucky in this case.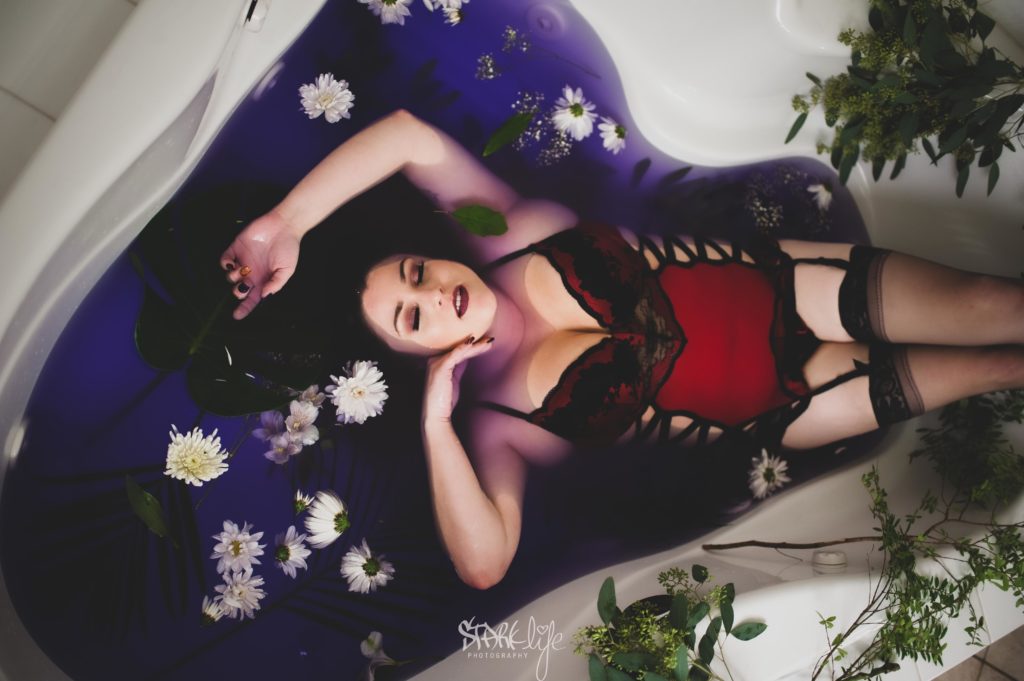 All my girls over the weekend did totally awesome for their sessions! I love them all sooo much! Let me know what you think as well!
The next session up, will bring you back to to a tropical state of mind. My client had her bath bomb custom made by Savage Cosmetics, as she wanted a teal color for her session. I recommend this bath bomb company and if you ever want to make an order yourself, you can use the code "Starklife" for 15% off.
She wanted teal, and we made it happen as a team! I really loved that I added in the colorful fruit and a few roses to add in some texture. This session is one for the books, and turned out sooo pretty!!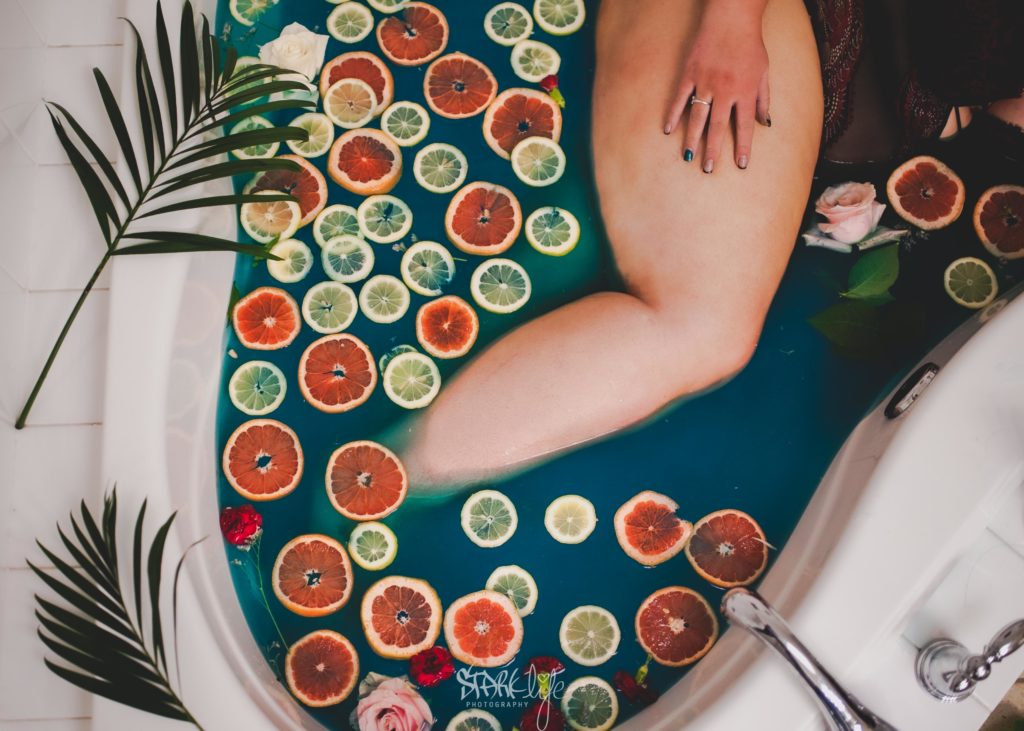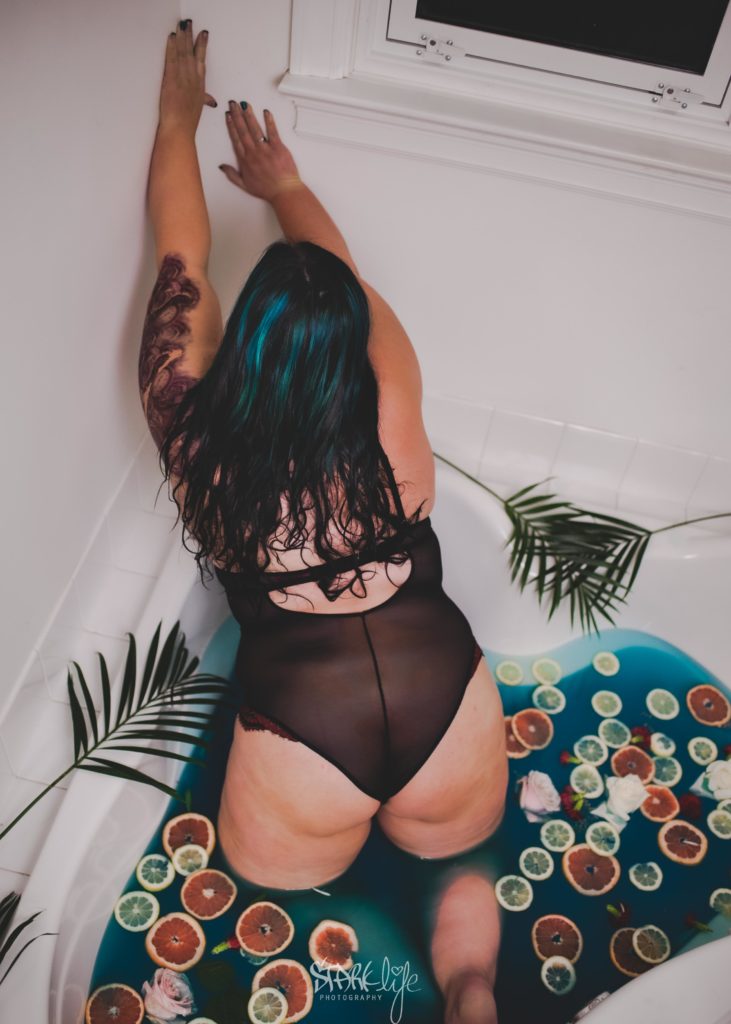 My client even put teal coloring in her hair to match her session! She did so good and I love everything about this session.
" I drove 1.5 hrs nervous as nervous can be to do a bath boudoir shoot. I cant thank Niki for being so creative, working with my insecurities and posing me in a way so I see my true beauty. I ABSOLUTELY loved my session! I was ever so lucky to have a best friend along my side cheering me on while Niki shoots. "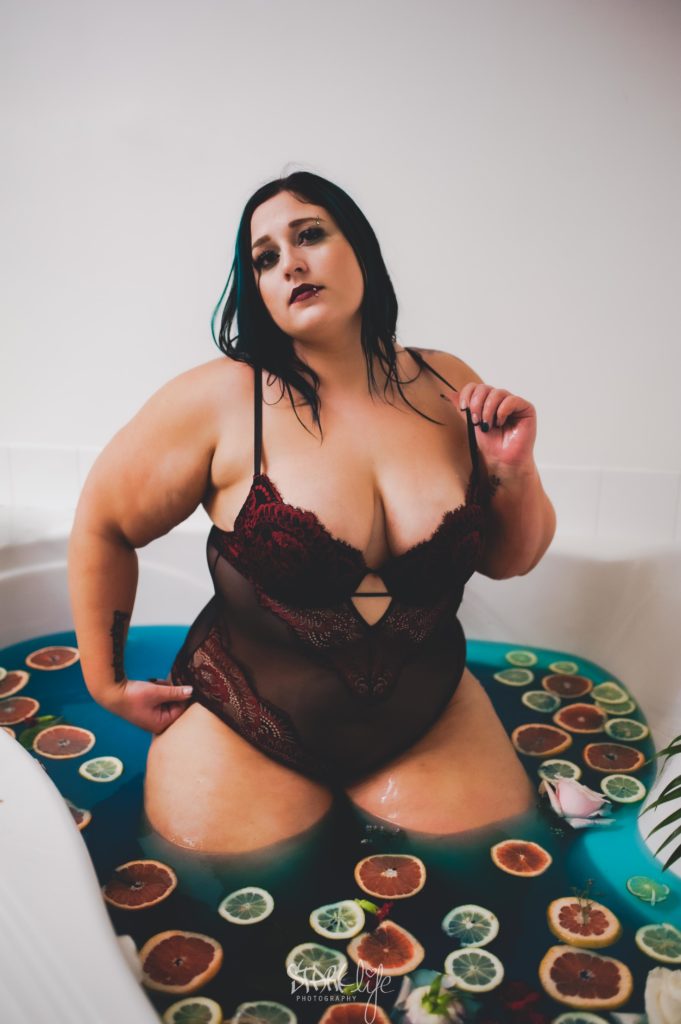 " Honestly I can speak from experience of hating my body and not being confident to putting on my first outfit (a body suit) and walking out of the bedroom saying wholly fuck! Putting on the outfit made me love myself and be confident enough to show Niki and my bestie. "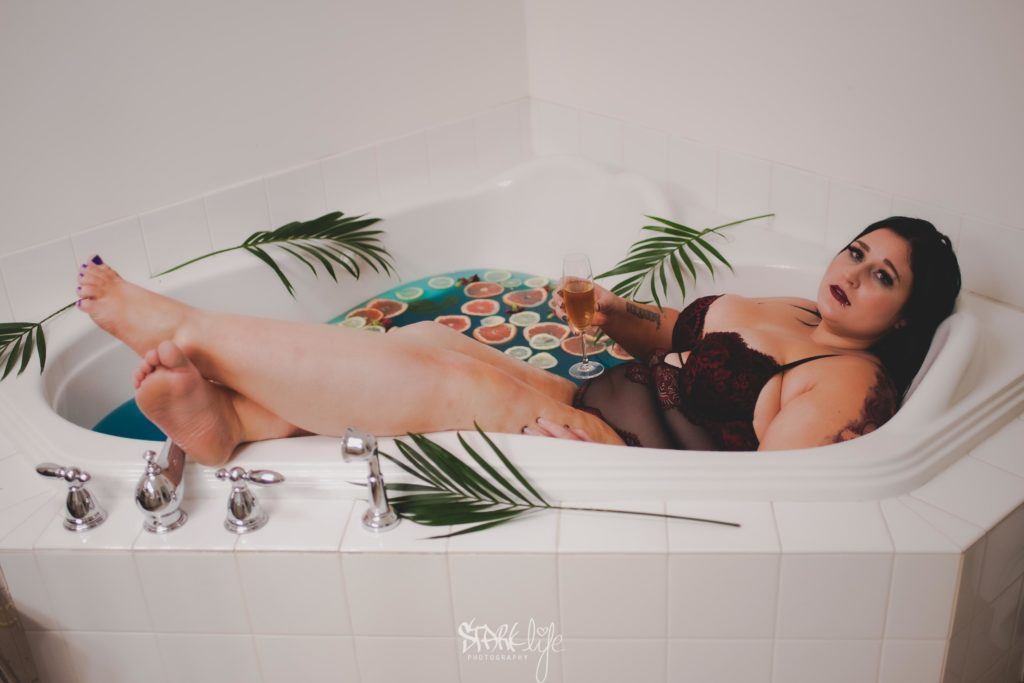 And last but not least, our final session was a beautiful maternity session in a strawberry milk bath. She's about to be due any day now, with a baby girl and we wanted to represent this in her set. We used milk & a pink bath bomb from Savage Cosmetics and it turned the water a beautiful pink color. I'm so excited for her, she already has three boys and now she gets a baby girl! We used a white lace dress from my boudoir closet, as well as a piece of fabric she brought with her to her session. This girl loves leopard, and we wanted to incorporate this in her set.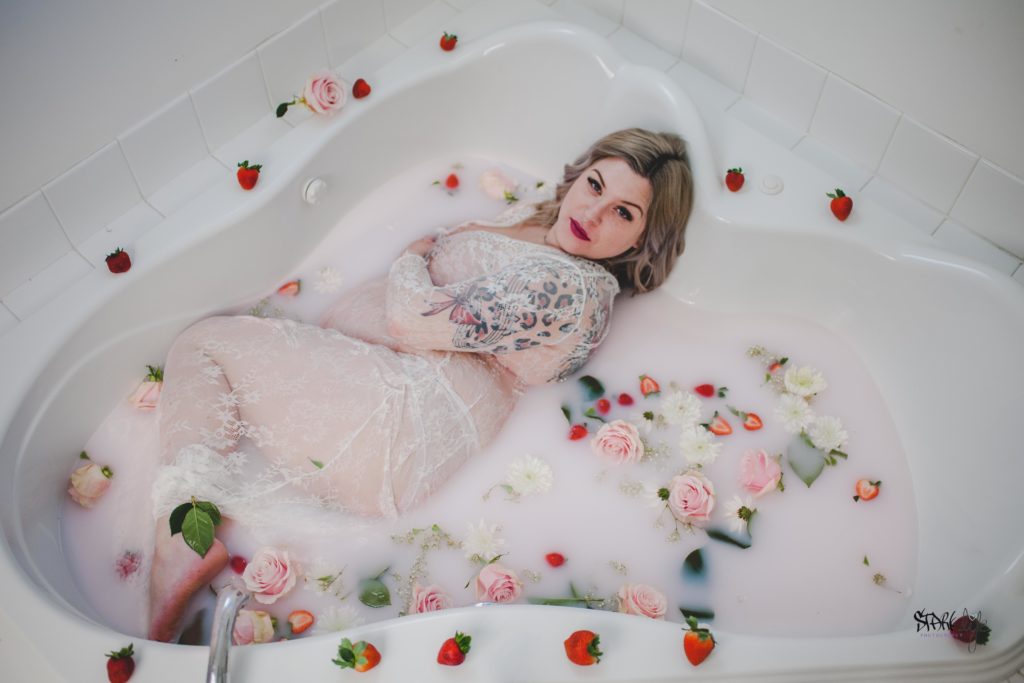 I just love how each session that weekend, was different. I loved ending the weekend with something so soft and light. I love that I can make this type of art for my clients. I love that they trust me with my visions.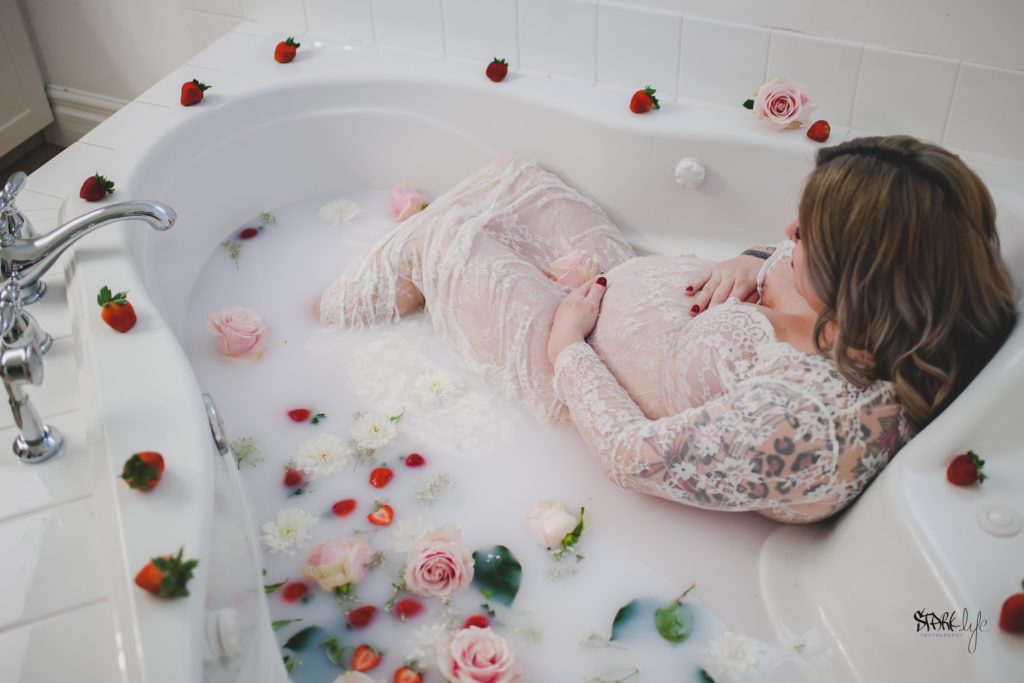 " I've only ever had one boudoir photo shoot ever done (by another company) and the experience left me feeling absolutely awful about myself and never wanted to do one again. I was extremely nervous doing a maternity shoot, but I am so glad I had the opportunity to do so with Niki! Not only did she take my insecurities into account, she posed me in flattering poses, didn't rush, was open to all sorts of suggestions and I had SO much fun with her and one of my best friends, and we both left the shoot feeling not only confident but empowered as well. "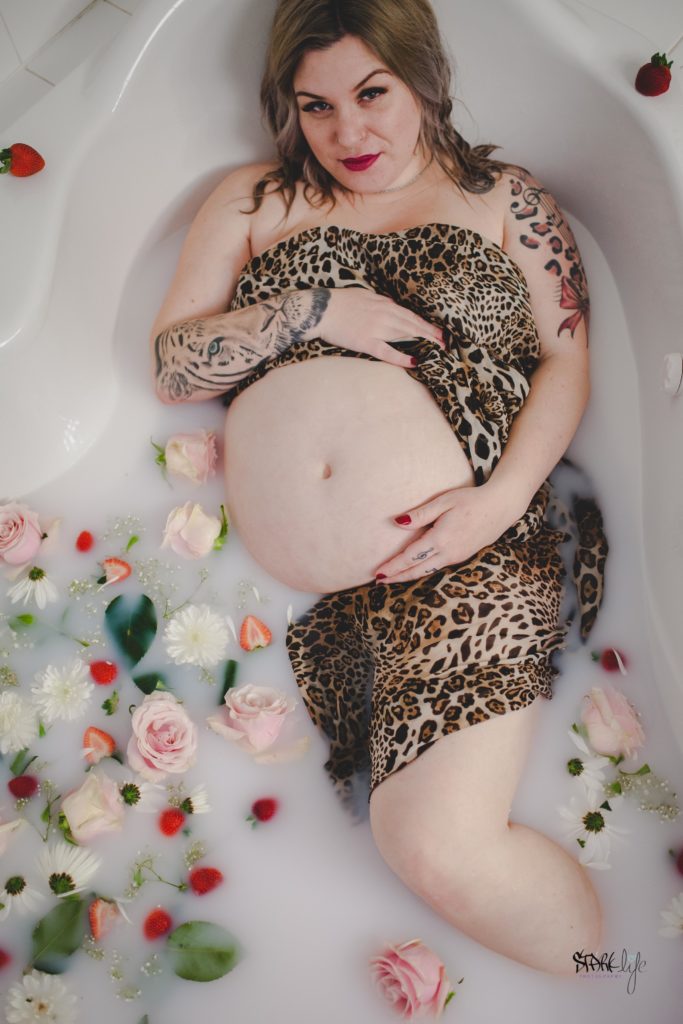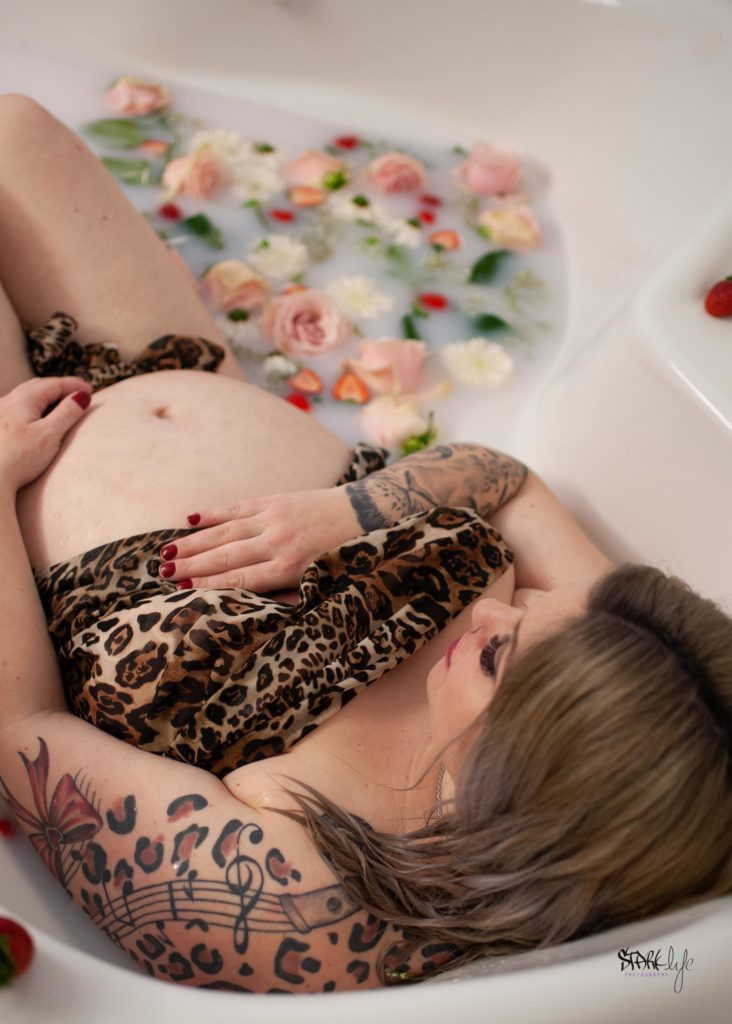 Thank you to everyone who allows me to share my work with future clients, you are all so beautiful. I appreciate all of you. If your not already, and you would like to be please join my VIP boudoir group on FB.
---
---
You might also like
---