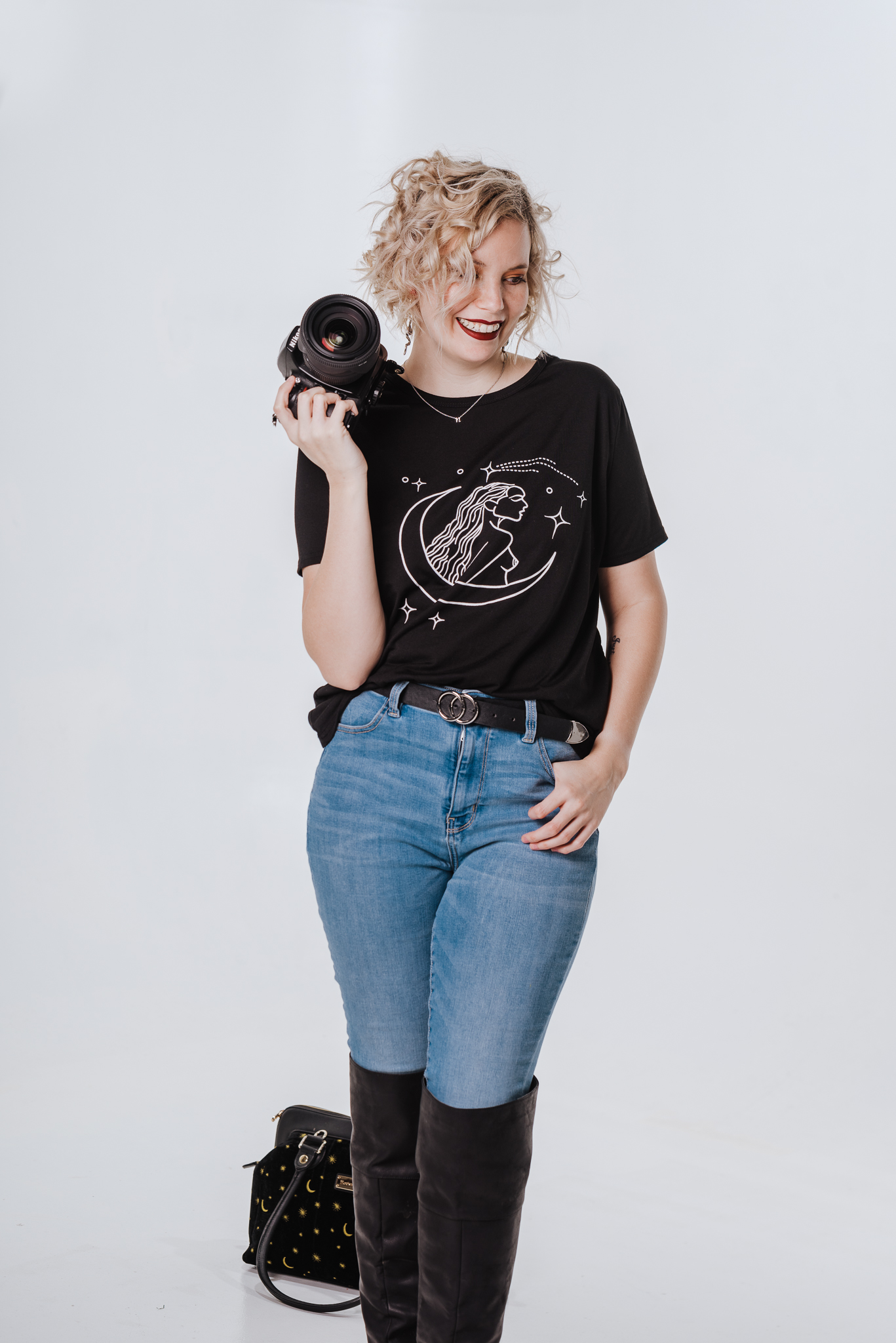 Hey! My names Niki Stark & I am the photographer of Starklife Photography. I graduated college with my photography degree in 2012 in Kelowna, BC. I am born & raised in BC, now living in Edmonton, AB. 
Wherever I go, or end up I love creating art & making people smile. I may have went to school for photography but everyday I am learning, and constantly looking where I can learn from.
I try my best as a photographer to make you feel as comfortable as I can when we are creating memories. You'll often find me listening to old school '90s music and/or music you can dance to! Either in the studio or editing, I love having fun & creating memories that last forever. 

Recently within the last year I have discovered plants like the rest of us in our 20's.. I now have plenty and always looking for more of course. My favorite are my sunflowers!  
I don't just want to be your photographer, I want to become your friend. Be the person you can count on, to create those lasting memories with you. Make YOU feel comfortable. Photography is my passion, and my lifestyle. If you identify as female, join my boudoir ladies only 18+ group on fb : Starklife Studios & join for more fun and empowerment. 
My significant other is also in the military, and this has been apart of my life for over 7 years. When he's away, is when I try to keep myself the busiest, with my most creative projects.
-xo Niki
 Email: info@starklifephotography.com
Facebook: www.facebook.com/starklifephotography
Facebook: www.facebook.com/starklifeboudoirphoto
Facebook VIP LADIES ONLY GROUP: https://www.facebook.com/groups/771026393233426/
Instagram: @starklifephotography
Contact Niki:
No Refunds will be given, ONE reschedule is allowed.